Policies, Procedures and Forms
Uniformed Service Mobilization Policy
In this season of extreme weather and natural disasters, please be aware of our Uniformed Service Mobilization Policy, AA Policy 2.21, which can be found at this link: https://www.laregents.edu/academicaffairs-policiesandprocedures/. Please treat students who are activated with the National Guard or mobilized Reserves with appropriate flexibility.
---
Time Certification for Full Time Faculty
All full time workers earning leave must certify time each payroll. Helpful job aids in Workday Education provide instructions for certifying your time.
On myapps.uno.edu, find the Workday Education tile.
Find the ELearning -- Time Certification course.
Review the Time Certification – Salaried Workers | Full Time Faculty document.
---
Reporting of Instructors of Record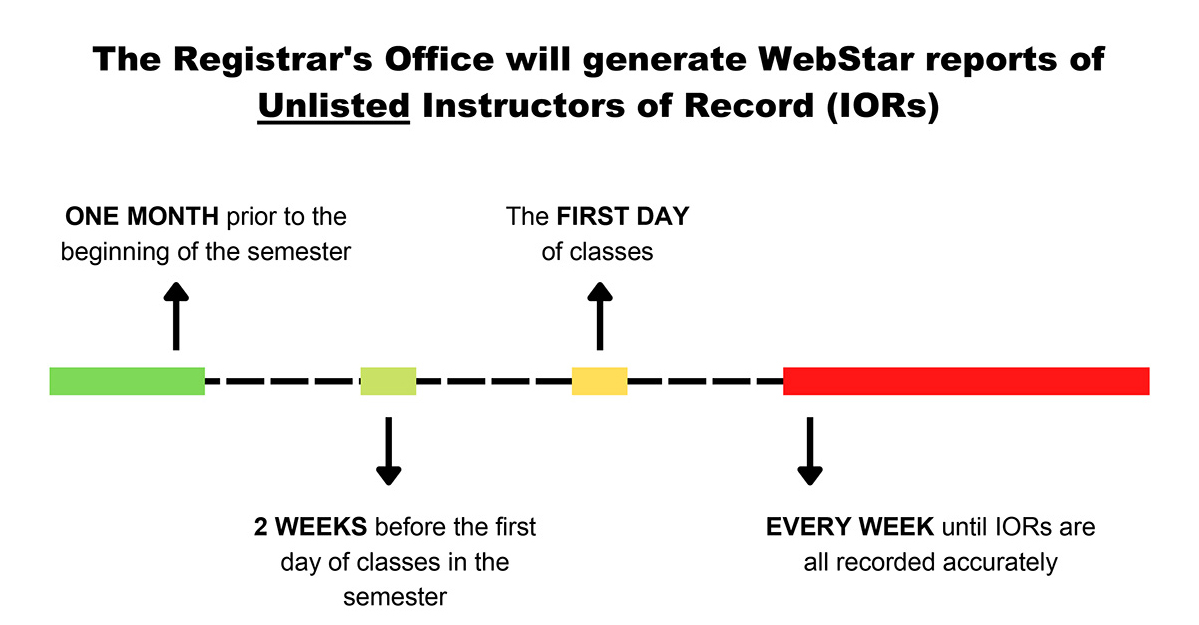 ---
Faculty Use of the University Approved Learning Management System (LMS)
Please see AP-AA-05 for the policy regarding faculty use of the university approved Learning Management System (LMS) for online course content.
Canvas is the only university approved LMS and is integrated with Peoplesoft and other university applications to provide consistent student access.  No other LMS is approved for use by faculty.
The Center for Teaching Innovation provides technical support and training for the use of Canvas.
---
Syllabus Information