Living on CampUS
Upcoming Move-In and Move-Out Dates: 
Summer 2022 Move-Out: Complete by Saturday, July 30 at noon.
Fall 2022 Move In Processes begin Tuesday, August 9 at 8 am. Additional details about specific check in processes and dates per students' academic department are available on our Housing Calendar. 
Review our recent communications to Pontchartrain Hall Residents: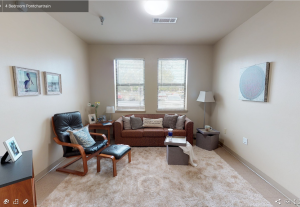 Current Application Processes: 
Fall 2022 Pontchartrain Hall and Lafitte Village Applications and Lafitte Village Lease Renewals Now Available. As of July 2022, Lafitte Village apartments are full for Fall 2022; students who complete applications to Lafitte Village will be placed on our waitlist for available space and notified via email once space becomes available to fulfill their request. 
Fall 2022 Pontchartrain Hall Application Process Dates:
Roommate Matching for Fall 2022 was March 16- June 15.
Room Selection for Returning students was April 4-22
Room Selection for New students was May 31- June 10; applicants are now auto assigned weekly to available spaces upon application. 
Fall 2022 Pontchartrain Hall Application Cancellation Deadline: Cancel by July 1; applications cancelled after July 1 and before move in incur a $50 fee.