Living on CampUS
Upcoming Move-In and Move-Out Dates: 
Spring 2022 Move-Out: Complete by Friday, May 20 at 5 pm. Additional details about late check out requests available on our Housing Calendar. 
Summer 2022 Pontchartrain Hall Move In will be held on Thursday, June 2. 
Review our recent communications to Pontchartrain Hall Residents: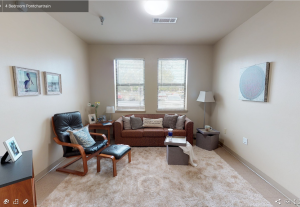 Current Application Processes: 
Summer and Fall 2022 Pontchartrain Hall and Lafitte Village Applications and Lafitte Village Lease Renewals Now Available.
Fall 2022 Pontchartrain Hall Application Upcoming  Process Dates:
Roommate Matching for Fall 2022 is scheduled for March 16- June 15.
Room Selection for Returning students is scheduled for April 4-22
Room Selection for New students is scheduled for May 31- June 10
Fall 2022 Pontchartrain Hall Application Cancellation Deadline: Cancel by July 1; applications cancelled after July 1 and before move in incur a $50 fee.