Living on CampUS
Upcoming Move-In and Move-Out Dates: 
Review our recent communications to Pontchartrain Hall Residents: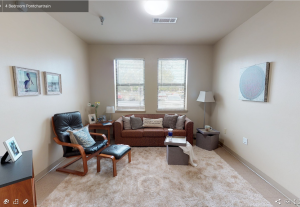 Current Application Processes: 
Summer and Fall 2023 Pontchartrain Hall and Lafitte Village Applications and Lafitte Village Lease Renewals Now Available. 
Fall 2023 Pontchartrain Hall Application Process Dates: 
Roommate Matching for Fall 2023 will open March 15, 2023.
Room Selection for Fall 2023 scheduled dates by process: 
Returning Residents: April 17-28; returning students wanting to reclaim their current space for Fall 2023 must select their room on April 3. 
New Students: May 30- June 9. 
Additional room selection processes will be scheduled as needed after June 9. Students will be notified via their UNO email account.