With our Bachelor of Science in Hotel, Restaurant, and Tourism Administration, the Lester E. Kabacoff School of Hotel, Restaurant and Tourism Administration offers a premiere undergraduate hospitality management education. 
Our exceptional  Master of Science in Hospitality and Tourism Management on campus in New Orleans is the only one in the state of Louisiana and famous across the US.
Our industry-leading  Executive Master of Science in Hospitality and Tourism Management is availabe online and tailor-made to your busy schedule with a wide range of scholarships and industry certificates available. It is one of the first programs if its kind in the country.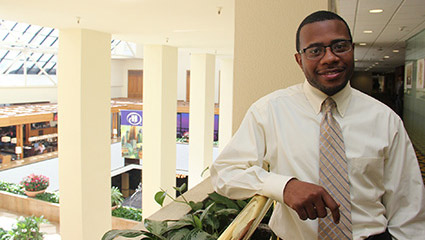 The size of this burgeoning industry opens graduates of the school to a wide variety of positions and career choices that includes hotels, restaurants, country clubs, convention centers, managed services, cruise lines, casinos, and resorts.
The biggest advantage of the Kabacoff School is its location in the "living laboratory" of tourism, the City of New Orleans. Most major hotel chains are represented in the city and the metro area offers a wide variety of opportunities in hotels, restaurants, food-service companies, private clubs, tour companies, and convention service companies.
Students take classes in the foundations of the hospitality and tourism business including hospitality operations, marketing, law, cost control, and revenue management. In addition, students take specialized classes in tourism, meetings, conventions and event planning, food and beverage management, and hotel operations management. Students will be able to emerge into real-life industry during our work experience requirement of 600 hours as part of the undergraduate degree.
The exceptional master's degree program is the only one in the state of Louisiana and ranges from 12 to 18 months.
Choosing UNO
The only Master's degree in Hospitality and Tourism Management in the state of Louisiana.
Accredited by AACSB.
90% of all of our students hold full or part-time jobs that are directly related to their profession.
Our faculty has significant industry experience including hotel GMs, division vice president, entrepreneurs, and others.