Degrees that shape the future.
UNO is the only public research university in New Orleans. In the College of Sciences, we take this distinction seriously. Through our seven departments, we embrace our status as a public research university seriously and in every one of our programs you will have opportunities to participate in research with dedicated professionals who work at the frontiers of knowledge.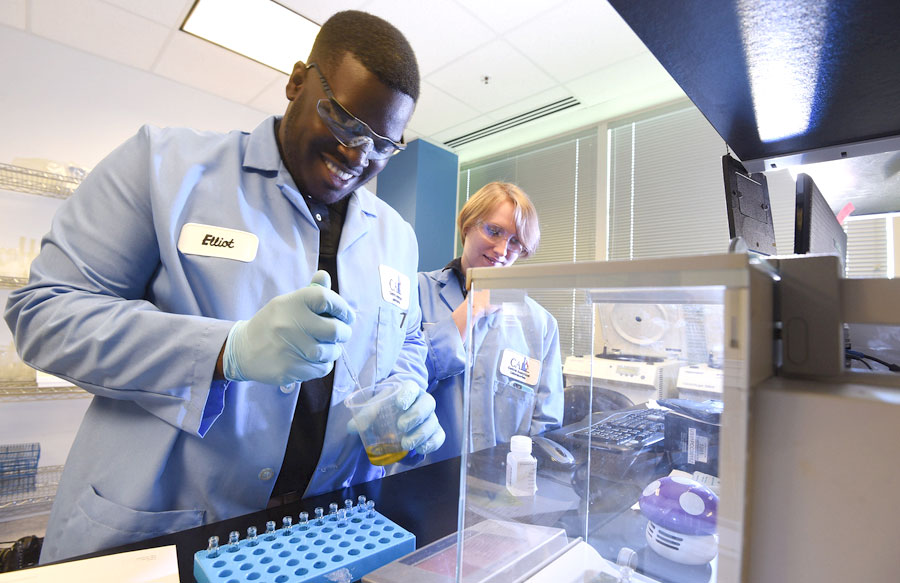 Cutting-edge facilities.
With four research institutes—Greater New Orleans Center for Information Assurance (GNOCIA), Canizaro Livingston Center for Environmental Informatics (GulfSCEI), Advanced Materials Research Institute (AMRI), and Pontchartrain Institute for Environmental Sciences (PIES)—faculty in COS conduct cross-disciplinary, cutting-edge research across UNO and with external partners. The College occupies 75,000 square feet of dedicated research space, including wet and dry laboratories, state-of-the-art computer labs, and hands-on teaching facilities. Learning and tutoring centers in each department provide dedicated space for peer-to-peer tutoring and group projects.