Faculty Wellness Resources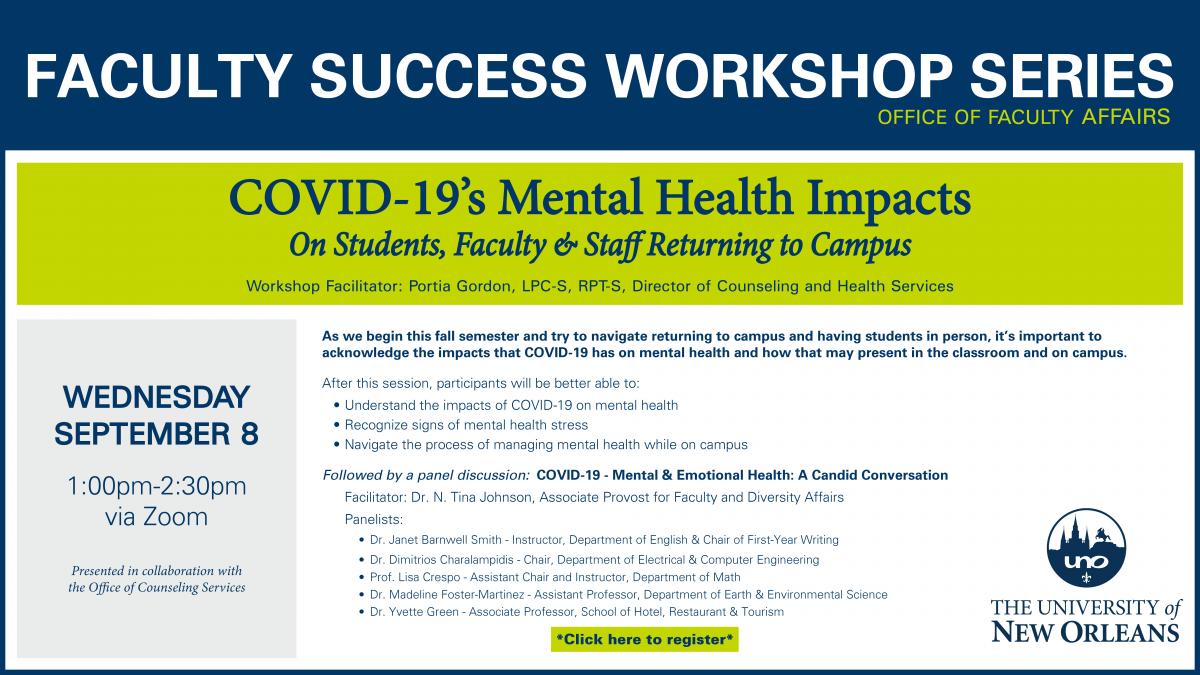 To register, click the image above or use this link.
---
Keep Calm Through COVID Hotline
Recognizing the strong emotions and associated stress many people are feeling with the COVID-19 outbreak, the Louisiana Department of Health's Office of Behavioral Health has established a hotline to help Louisianans cope.
The Keep Calm Through COVID crisis phone line provides trained, compassionate counselors to support Louisianans through this difficult time. Counselors are available 24 hours a day, seven days a week with information and service coordination, linking callers to mental health and substance abuse counseling services. This service is available to the public at no charge.
Call the Keep Calm Through COVID hotline at 1-866-310-7977 at any time, 24 hours a day, seven days a week. All calls are confidential. This line is for counseling only, and people calling for general information should call 211.
source: Louisiana.gov Office of Behavioral Health
---
Distress Tolerance Activities
Dr. Elsbeth Martindale, Psy.D. offers a list of Distress Tolerance Activities which can help people manage distressing situations. For more of Dr. Martindale's resources, visit her website.
---
Taking Care of Your Behavioral Health
The U.S. Department of Health & Human Services offers Tips for Social Distancing, Quarantine, and Isolation During an Infectious Disease Outbreak.
---
Coping with a Disaster or Traumatic Event
The CDC's Coping with a Disaster or Traumatic Event flyer provides tips to help you and your family recover and find support.