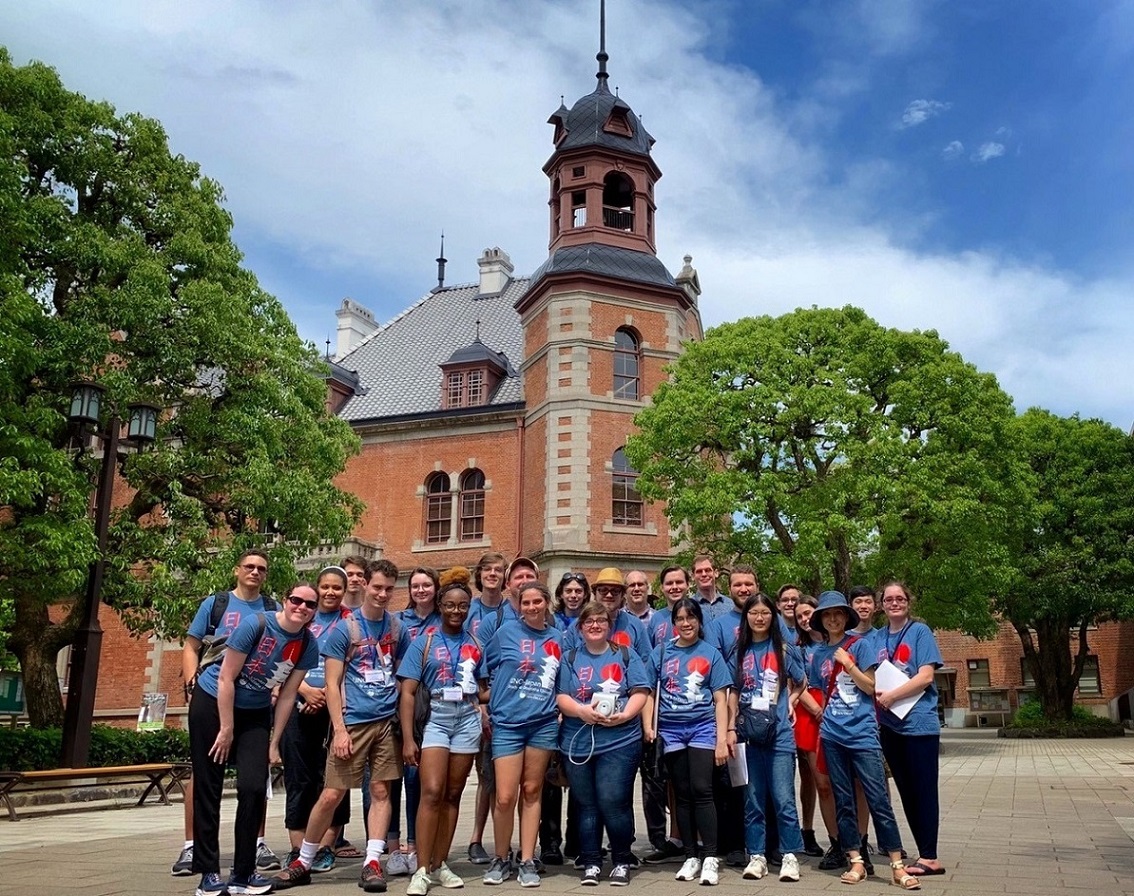 "This program gave me an even greater appreciation of all aspects of Japanese culture." - 2012 Program Participant
---
Faculty, Staff, and Program Participants
Every year, the program will offer an array of courses in various disciplines. The faculty, along with the staff, are in Kyoto with the group. All of the teachers are familiar with international travel, are comfortable teaching in an international setting, and have seized the opportunity to adapt the specific subject matter of their courses to the enriching environment of Kyoto, Japan, and Asia. Students do NOT need to know any Japanese language in order to enroll!

Two program directors, Jennifer Torres and Noriko Ito Krenn, accompany the program and staff in an office on location. Both are available to facilitate participants and faculty and coordinate the logistics of the program. Dr. Krenn, in her capacity as Academic Director, is also on site to help with student and faculty questions regarding course work, accreditation, and other academic issues. Several additional Japanese speakers are able to assist with most Japanese language needs.
The participants of the UNO-Japan Program may come from all over the U.S., as well as from our host institution, Doshisha University. This program - due to its list of courses and the attractiveness of its setting - is able to accommodate a wide range of students, from the undergraduate to the adult learner. Often the most memorable experiences of our participants are the exchanges and interactions with their peers, teachers, and Doshisha University students. The friendships formed on this program are often lasting.
---
Tomodachi Partner Program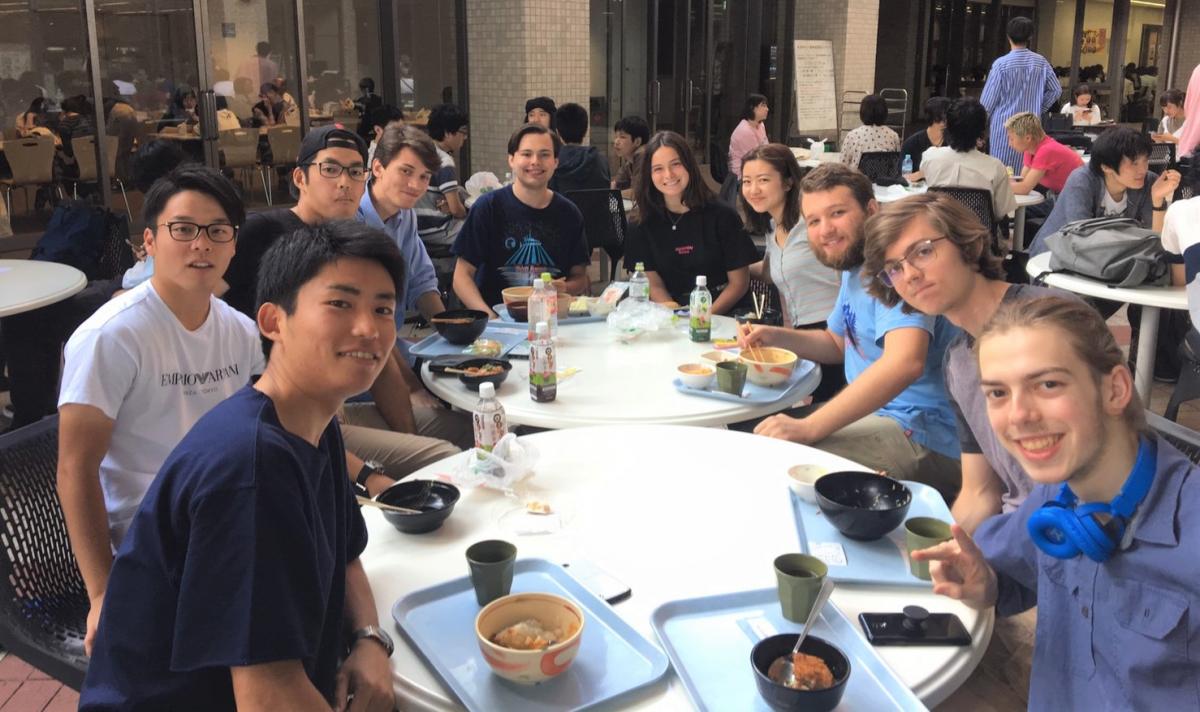 The UNO-Japan program offers a unique opportunity for our students to participate in what we call the "Tomodachi Program." Tomodachi means "friend" in Japanese, and that is the primary goal of the Tomodachi Program: to connect UNO-Japan students with local Doshisha students. This can lead to anything from basic language practice to friendship.

We accept applications from Doshisha students who can speak some English to volunteer, and then assign them to UNO-Japan students for meet-up during the lunch period (12:15 to 1:15 Monday through Thursday) on campus. Tomodachi Program participants may then meet as often as they like, and often may make plans during evening hours and weekends to do extra things together. 
"The Tomodachi program was a truly enriching component of the trip. Not only did I grow close to many of the American students, but to many Japanese students at Doshisha as well!" - 2012 Program Participant
---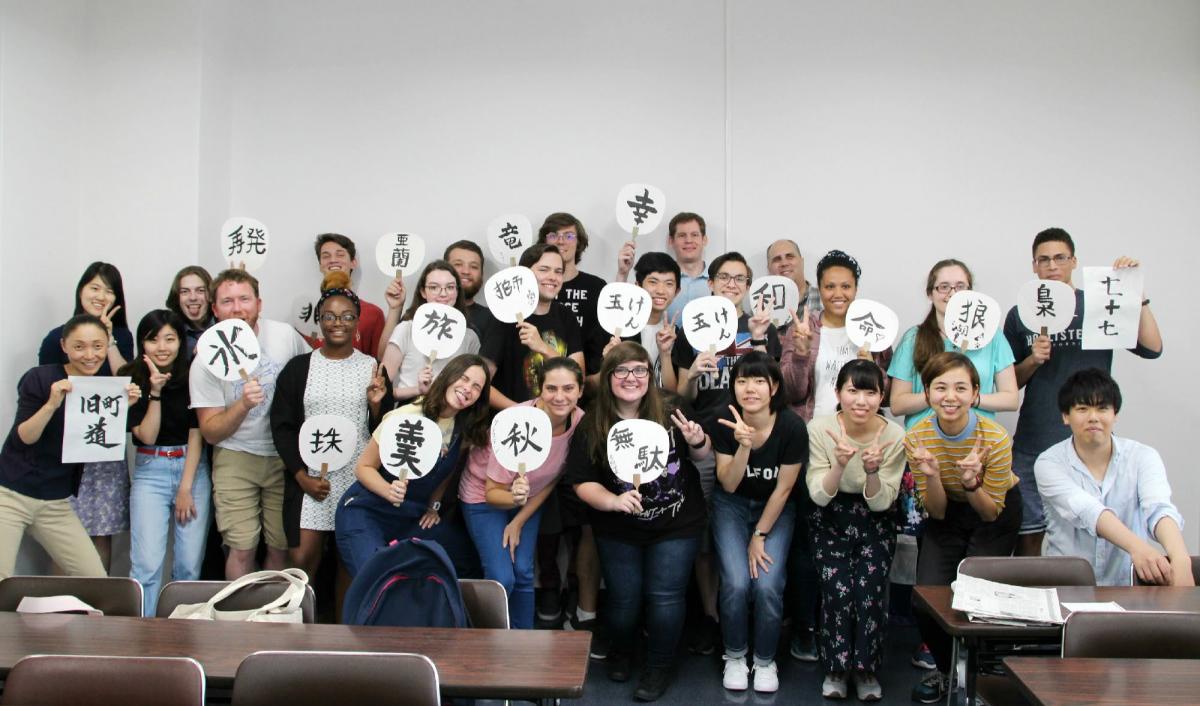 Students are required to enroll in two courses and will earn six credit hours. All credits can be transferred to your home institution if you are not a UNO student.
Remember: it is your responsibility to verify with your advisor and/or department that the credits you take on the program can be applied to your curriculum or course of study.
If you are not currently enrolled in a university, you must apply for admission to UNO as a guest student (under the category of transfer student). You will need to fill out a university application for admission and meet the UNO Admissions requirements. All forms are available online (see application information). 
"This trip changed my life, I have a broader world view now and have become more outgoing. I love Japan and have really enjoyed my time here!" - 2010 Program Participant
---
The program fee for 2022 is $5,195.00 for UNO students and $5,695.00 for guest students. These prices include housing, tuition, and more which can be found on our fees page.
---
Program dates: May 28 - July 2, 2022.
Online Intro Session: May 18 - 27, 2022.
Before arriving in Kyoto, class will begin online (all students are required to complete the work required during this time period). Classes will meet for 1.5 hours a day per course, Monday through Thursday. This schedule leaves Fridays for optional field trips, and Saturdays and Sundays for independent travel, personal discoveries or time off.
During the week, there will be other planned activities such as weekly cultural activities and/or guest lectures, many of which will be optional. Be sure to check out the program calendar. 
---
We are using the classroom facilities on the Imadegawa Campus of Doshisha University (a short bus ride from the housing facility), one of the oldest and most highly respected institutions of higher education in Japan. The campus is very centrally located in uptown Kyoto, just north of the Kyoto Imperial Palace. For more information on the program's living arrangements, visit our Housing page and Fees Page.
---
In order to get to Kyoto, most participants will need to depart the United States 1 to 2 days prior to the arrival date (May 29th). Also, because there is no airport in Kyoto, most will have to fly in to Osaka.
Students are responsible for booking their own travel arrangements. However, we can provide advice in order for students to find the best itinerary for their purposes. We will even have a staff/faculty member's flight be known so students can travel as a group. We encourage students to consider travelling in Japan after the program. And because they can often book inexpensive flights as students, we feel it is important for students to control this aspect of their experience. For more information, visit our where to go page.