Visiting and Non-degree Students
Visiting and non-degree students enroll in classes at UNO, but do not complete a degree on our campus. Students are either enrolled at another college or university and take courses at UNO to transfer back to their home institution (summer guest students). Bachelor degree holders take courses either for personal enrichment or as prerequisites for a graduate degree.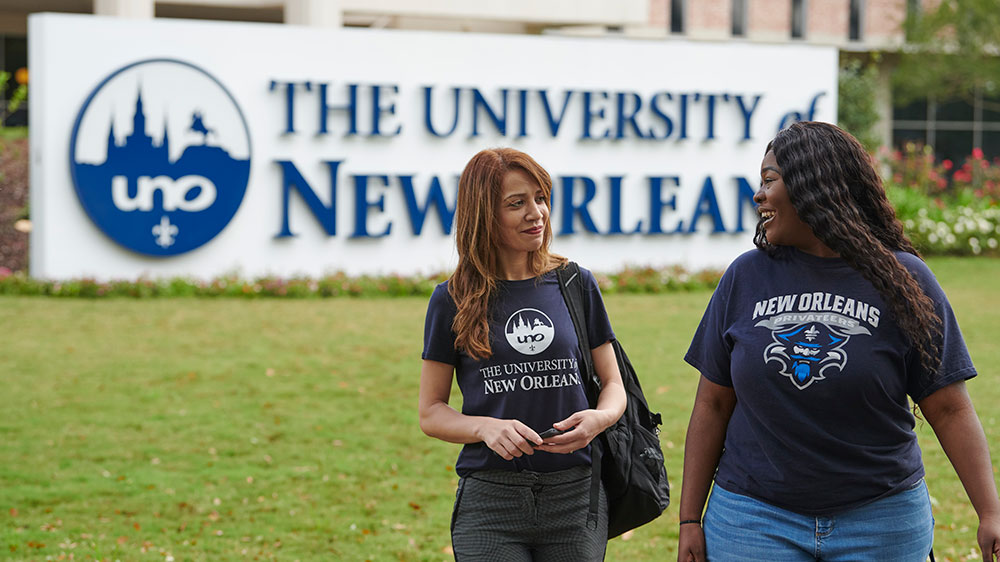 How to apply
Step 1: Click the "apply today" button below
Step 2: Start your application as your current status (undergraduate/graduate)
Step 3: Select "guest student type" and the proper term from the drop-down menu
Step 4: Complete and submit your application
Summer Guest/Visiting Students
Planning to be in New Orleans for the summer? If your answer is yes, enroll for summer classes at UNO. You must be enrolled at an accredited college or university during the spring semester and be eligible to return in the fall. Apply to UNO for the summer semester as a non-degree guest student. Please submit a completed UNO admission application and the application fee. If the courses you wish to enroll at UNO require a prerequisite, you will also need to submit an official transcript from your current institution.
Guest students who need assistance with pre-requisites and registration should contact the following advisors:
College of Business Administration: Marketa Janousova mjanous1@uno.edu
College of Liberal Arts, Education and Human Development: Ayana Morales anolatu1@uno.edu
College of Science: Tajuanda Montreuil tmontreu@uno.edu
Dr. Robert A. Savoie College of Engineering: Marty D'Aunoy mmdaunoy@uno.edu
Contact gueststudent@uno.edu for any further inquiries.
Special Students
If you are an undergraduate and wish to take college classes as a non-degree student, you may apply as a Special Student. Consult the Office of Admissions for details about Special Students status.
Non-degree Graduate Student
If you do not wish to pursue an advanced degree, you may apply as a non-degree graduate student. If you are a pre-med or pre-MBA student or are working towards teacher certification, you'll need to submit an official transcript certifying your bachelor's degree.
Change to degree seeking status
Non-degree seeking students do not qualify for financial aid and must renew their status each semester. In order to become a degree-seeking student, a Change of Status form must be completed.
---