The University of New Orleans has partnered with three other New Orleans universities to procure an instrument that has the capability to enhance nanomaterials and nanodevices fabrication in Louisiana.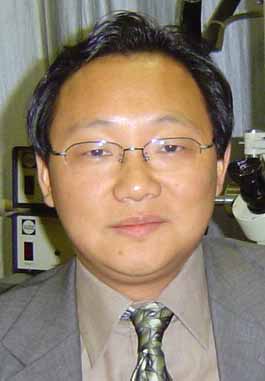 Weilie Zhou, professor of materials science and engineering, who works in UNO's Advanced Materials Research Institute, is a co-principal investigator on a National Science Foundation major research instrumentation grant for nearly $636,000.
The money goes toward the purchase of an ultra-high resolution electron beam nanolithography system that will allow researchers to write patterns at the nanometer scale to support nanoscience and technology research across southeastern Louisiana. The device will be installed at Tulane University under an agreement that researchers from UNO, LSU and Xavier University, who also collaborated on the grant, will have access to the facility.
"Through this sharing user facility," Zhou said, "it will strengthen the collaboration among researchers in New Orleans area and will also enhance infrastructure capacity to perform high level research as well as attracting more federal grants in the future."
Researchers using this tool are working on projects that aim to make advances in telecommunications, atomic scale devices, pharmaceutical design, chemical catalysts, high speed computing and more. UNO is working with faculty from the collaborating universities to expand education and research in materials science and engineering, using this tool to help expose students from underrepresented groups to nanotechnology through outreach activities and partnerships.
Tulane's Matthew Escarra, the principal investigator on the grant, said the acquisition represents "the key missing piece of our collective micro/nanofabrication capabilities."
"Compared to existing nanofabrication capabilities in the region, the requested equipment will enable a six-fold increase in resolution, a ten-fold improvement in writing speed, more than a ten-fold improvement in stability," the team wrote.
UNO's Advances Materials Research Institute, also called AMRI, is a 20-year-old multidisciplinary institute that provides a unique environment integrating academic, private, and government sectors in the conception and development of novel research programs.
Its research staff includes professors, postdoctoral researchers, graduate and undergraduate students, and visiting scientists with experience and training in world-renowned research institutions from the U.S. and abroad.