The IELP is excited to introduce our night classes. This schedule option is a flexible way for local students who work during the day to improve their English. Our classes are focused and designed with motivated students in mind.
Course Details
8 week session
5 start dates each year
4 hours per week
Monday/ Wednesday, or Tuesday/Thursday, 6:00-8:00pm
Max 10 students per class
Individual attention from experienced teachers
Payment plans available with early registration (payment plan dates: November 15, December 2, January 9)
Investment: $495
Upcoming Session Information
Testing & Registration Thursday, January 9th, 2020.
Classes run January 13th - March 12th, 2020.
abbreviated schedule for Mardi Gras.
Please fill out the form below to apply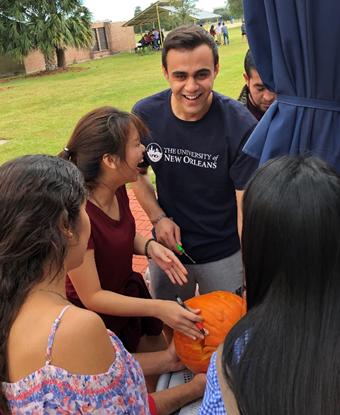 ** Unfortunately the night time schedule is not suitable for F-1 students.
Payment Plan
Payment plans available for students who register early. Pay your course fee 2 or 3 installments prior to the course date.
*total cost course must be paid by the end of the first week.
*Tuition is non-refundable after October 25th