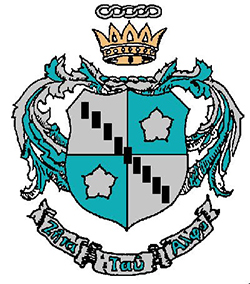 Chapter Name: Delta Nu
National Founding: October 15, 1898
Chapter Founding: October 14, 1961
National Web Site: zetataualpha.org
Chapter Web Site: uno.zetataualpha.org
Chapter Instagram: zta_uno
Official Colors: Turquoise Blue and Steel Gray
Nickname: Zeta
Philanthropy: Breast Cancer Education and Awareness
Chapter President: Claire Bergeron
Chapter Advisors: Sarah Reid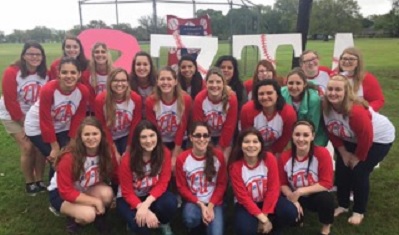 Organization and Chapter History
Zeta Tau Alpha was formed by nine young women on October 15, 1898 in Farmville, Virginia where they were attending the State Normal Female School. Being away from home at school they realized that they desired the companionship of close friends. These young women shared similar beliefs and ideals. Our founders feared that without a formal bond to sustain their friendship that it could fade as their lives changed. They formed Zeta Tau Alpha to perpetuate their sisterhood long after college. Their foresight has resulted in a Fraternity that empowers women, values philanthropy and scholarship, and intensifies friendship. Today we have 173 chapters and more than 270,000 initiated members.
On October 16, 1961 Delta Nu Chapter of Zeta Tau Alpha was installed at the University of New Orleans as the 109th link in Zeta's long chain of chapters. Since that time ZTA has been active in campus events and organizations. Our chapter also prides itself in our philanthropic efforts in support of Breast Cancer Education and Awareness. It is a great example of women helping women. Every year we host numerous fundraisers including our annual ZiesTA Taco Tuesday and Think Pink Bingo. We also have a blast handing out "Think Pink" ribbons to the Who Dat Nation at the New Orleans Saints game every October. Each year we handed out 65,000 ribbons!
Every Zeta learns that "Zeta is forever". This ideal is so important and so powerful. Understanding that you have a tie that binds you to your college memories and ZTA sisters just shows you that as you move on in life, you are always a Zeta.