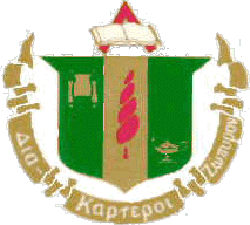 Chapter Name: Theta Kappa
National Founding: 1902
Chapter Founding: 1963
National Website: deltazeta.org
Chapter Website: deltazetauno.org
Chapter Facebook: Facebook
Official Colors: Old Rose and Vieux Green
Nickname: Dee Zee
Philanthropy: Speech & Hearing Impairment
Chapter President: Emily Sammartino
Chapter Advisor: Kelly Massicot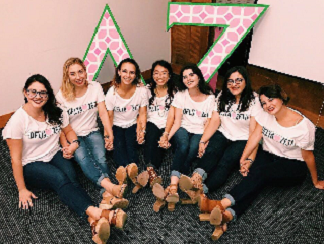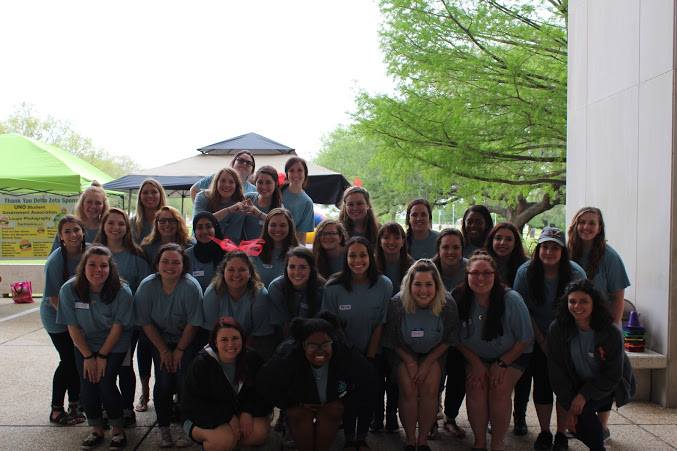 Organization and Chapter History
Delta Zeta Sorority is an enduring sisterhood based on a heritage of core values, academic excellence, leadership development, and service to others. We were founded in 1902 at Miami University in Oxford, Ohio. Our six founders built our sorority on the foundation of sisterhood, scholarship, charity, and love. We have now grown to become one of the largest national sorority having over 220,000 alumnae and collegiate members in the United States and Canada. Our chapter, Theta Kappa, was founded at UNO in 1963, and since then has continually inspired women to hold themselves to a higher standard through their commitment to academics, leadership, charity and service.
Our National Philanthropy is Speech & Hearing which is partnered with Starkey Hearing and then as well as The Painted Turtle Camp. Every Fall we hold Jambalaya Dinner where as a chapter we cook homemade Jambalaya. This past Spring, we held our first ever Hamburgers for Hearing as well as CheeZee with DeeZees. Hamburgers for Hearing was combined with our family day which turned out to be a big picnic where families helped us cook and raise money for our philanthropies. All proceeds raised from Hamburgers for Hearings are sent to Starkey Hearing and The Painted Turtle Camp. CheeZee with DeeZees is where we sold nachos to students and faculty members around campus. This was money was then donated to The Bright School, a local school for the deaf, as well as donations from our chapter members. Delta Zeta nationally has signed a promise to Starkey Hearing to raise 5 million dollars over the next five years. Our chapter has already raised over $10,000.
Delta Zeta's official colors are pink and green with the turtle as our mascot, the roman lamp as our symbol, and the diamond as our gemstone. Each New Member of Delta Zeta is assigned a big sister to help guide her through her collegiate career and offers a wide range of leadership opportunities to its members, including executive board and chairman positions. Each year the Delta Zeta Foundation awards scholarships in recognition of academic excellence and financial need.
We host an annual Spring Formal and Fall Semi-Formal, fraternity mixers, date nights, family days, Founder's Day Celebration, and so much more. Check us out. We would love to meet you.