How to Claim Your NCFDD Membership
Institutional membership in NCFDD makes it possible for faculty to join their email listserv and receive updates about NCFDD's upcoming programs and workshops.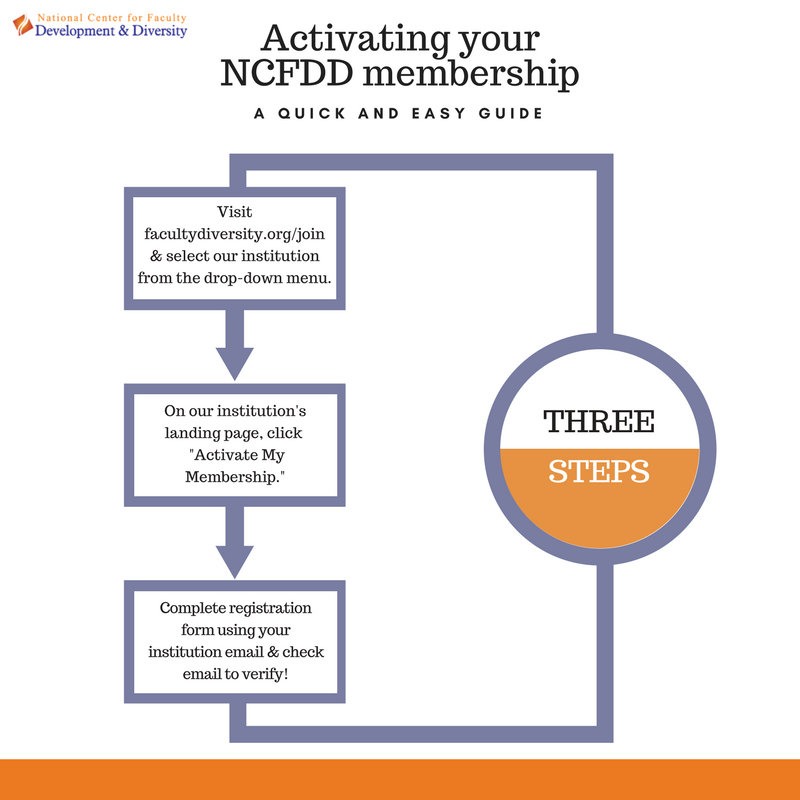 Faculty members must first create an account:
Step 1: Go to https://www.facultydiversity.org/join. Then select "University of New Orleans" from the drop-down menu and click "Continue."
Step 2: On the institution's landing page, click "Activate My Membership."
Step 3: Complete a brief registration form using your UNO email address.
Step 4: Open your UNO email. Click "Activate Account" in the confirmation email.
This PDF may also be helpful as you register.
Get a Free UNO T-Shirt
When You Activate Your NCFDD Account!
After you've activated your membership, click here to get your shirt.
---
Benefits to Faculty
Resources for greater success in publication and securing external funding for your research
Strategies that instill confidence as an independent researcher
Tips for fostering better working relationships with departmental colleagues
Increased interactions with both campus-based and external mentors, sponsors, and collaborators
Increased job satisfaction and the ability to truly enjoy the academic life you've worked so hard to create
---
Resources
The Monday Motivator
The Monday Motivator is a weekly email that provides tips and strategies to increase productivity and work-life balance by reinforcing the skills and strategies presented in the Core Curriculum.
Core Curriculum Webinars
Core Curriculum webinars teach 10 Key skills for thriving in academic positions.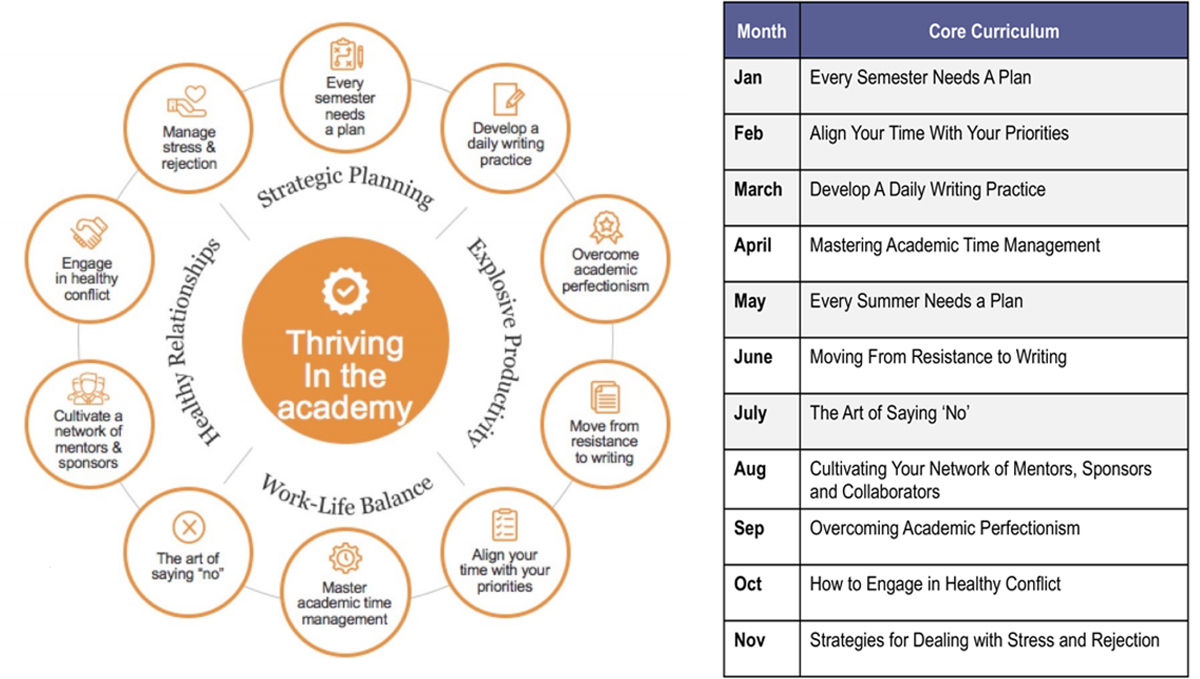 Guest Expert Webinars
NCFDD also hosts Guest Expert Webinars are varied topics, such as:
Developing Anti-Oppressive Communities:  Supporting Black Students and Mentees
Resting to Rise: Reduce Burn Out, Find Your Joy for Writing
Moving from Associate to Full Professor
Writing for a Broader Audience: How to Convey Complex Ideas in Clear, Accessible Prose
Multi-Week Courses
Webinar series that run over the course 3-4 weeks.  Example titles include:
From Project to Publication—the Art of Manuscript Revision
Writing Science: How to Write Papers That Get Cited and Proposals That Get Funded
How to Craft and Submit a Winning Book Proposal in Four Weeks
Building a Publishing Pipeline: Concrete Strategies for Increasing Your Writing Productivity
How to Write an NIH Grant
14-Day Writing Challenge
Every semester, members are invited to join a 14-Day Writing Challenge.
It's an opportunity to experiment with daily writing, online community, and supportive accountability on our WriteNow platform.
Participants can also look forward to a daily dose of encouragement in their inbox from the NCFDD Team.
Additional Member Benefits
Access to the NCFDD Discussion Forums, including monthly writing challenges
Dissertation Success Program for advanced graduate students
Monthly "accountability buddy" matches
Access to NCFDD's continuously growing Webinar Library including hundreds of hours of professional development training
Priority Registration for the Faculty Success Program for sponsoring offices
---
Questions about UNO's NCFDD membership? 
Contact facultyaffairs@uno.edu.