Gunter J. Bischof, Ph.D.
Marshall Plan Anniversary Endowed Professorship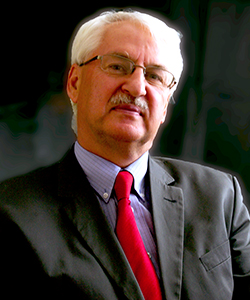 Gűnter Bischof, Ph.D., is a native of Austria and graduate of the Universities of Innsbruck, New Orleans, and Harvard. He is a University Research Professor of History, the Marshall Plan Professor and Director of Center Austria at the University of New Orleans; he served as a visiting professor at the Universities of Munich, Innsbruck, Salzburg, Vienna, LSU, Liberal Arts University in Moscow, and the Economics Universities of Vienna and Prague; he is the author of Austria in the First Cold War, 1945/55 (1999), co-editor of the series Contemporary Austrian Studies (21 volumns) and TRANSATLANICA (7 volumns). He also coedited another 20 books on topics of international contemporary history (esp. World War II and the Cold War in Central Europe).