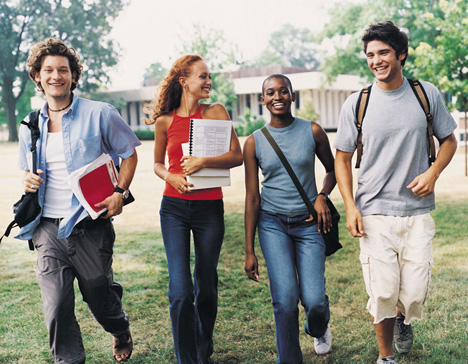 What is UNIV?
University Success (UNIV) is an interesting, fun, and informative course for incoming students to learn about college and learn how to use effective strategies to be successful in college. UNIV is a 1 credit, letter graded course that meets once a week for 8 weeks in the fall. If you would like to improve your study strategies, it is also offered for 16 weeks in the spring and focuses on improving your academic standing. UNIV gives you a place where you can get valuable information, ask questions, and meet other students easily.
Mission
University Success is designed to provide first year students with skills and attitudes that will be the foundation for their academic success and to welcome them as active members of the campus and the metropolitan community. The mission of University Success includes the following:
A comprehensive, progressive, student-centered freshman seminar that provides first year students with academic and transitional support to enhance their success at the University of New Orleans.
An opportunity for students to develop and apply critical thinking, problem-solving, and study skills needed for university work.
A course where students can learn about their strengths and their learning preferences in relation to their academic, social, and personal role at the University of New Orleans.
Assistance to students in identifying and using campus resources and services that support student learning and personal development.
Information for students on how to be involved in campus activities and learning to interact with others in a diverse community.
Opportunities for current and past University Success students to become involved in the university community, develop their leadership skills, and participate in service-learning projects to be of support to the university community and the community outside UNO.
Vision
UNIV promotes academic development, campus resources, persistence, connection, and satisfaction for first year students within the UNO community.