Cement has been poured, buildings have been pressure-washed and new walkways to the porch of Earl K. Long Library are nearly complete.
This summer, the University of New Orleans has undertaken a series of campus improvement projects and classroom renovations, all of which are designed to improve the student, faculty and staff experience.
"These projects are important to our image," University of New Orleans President John Nicklow said. "It sends the message that we do indeed care about our beautiful campus, and we want our students, faculty and staff to feel good about where they come to school and work each day. It's also important to our continued momentum in growing enrollment and bringing more students to the campus."
Much of the work has been made possible through private support from the UNO Research and Technology Foundation. These improvements are in addition to $1 million in renovations that are coming to chemistry labs at the University thanks to the contribution of an anonymous donor.
Among the external improvements so far:
* Opening up the breezeway of Earl K. Long Library by removing barriers that separate the building from the sprawling green lawn it faces. This project includes adding new walkways that cut through part of that space and lead directly to the library's entrance. Funding for this project comes through a combination of Student Government Association and Foundation funds.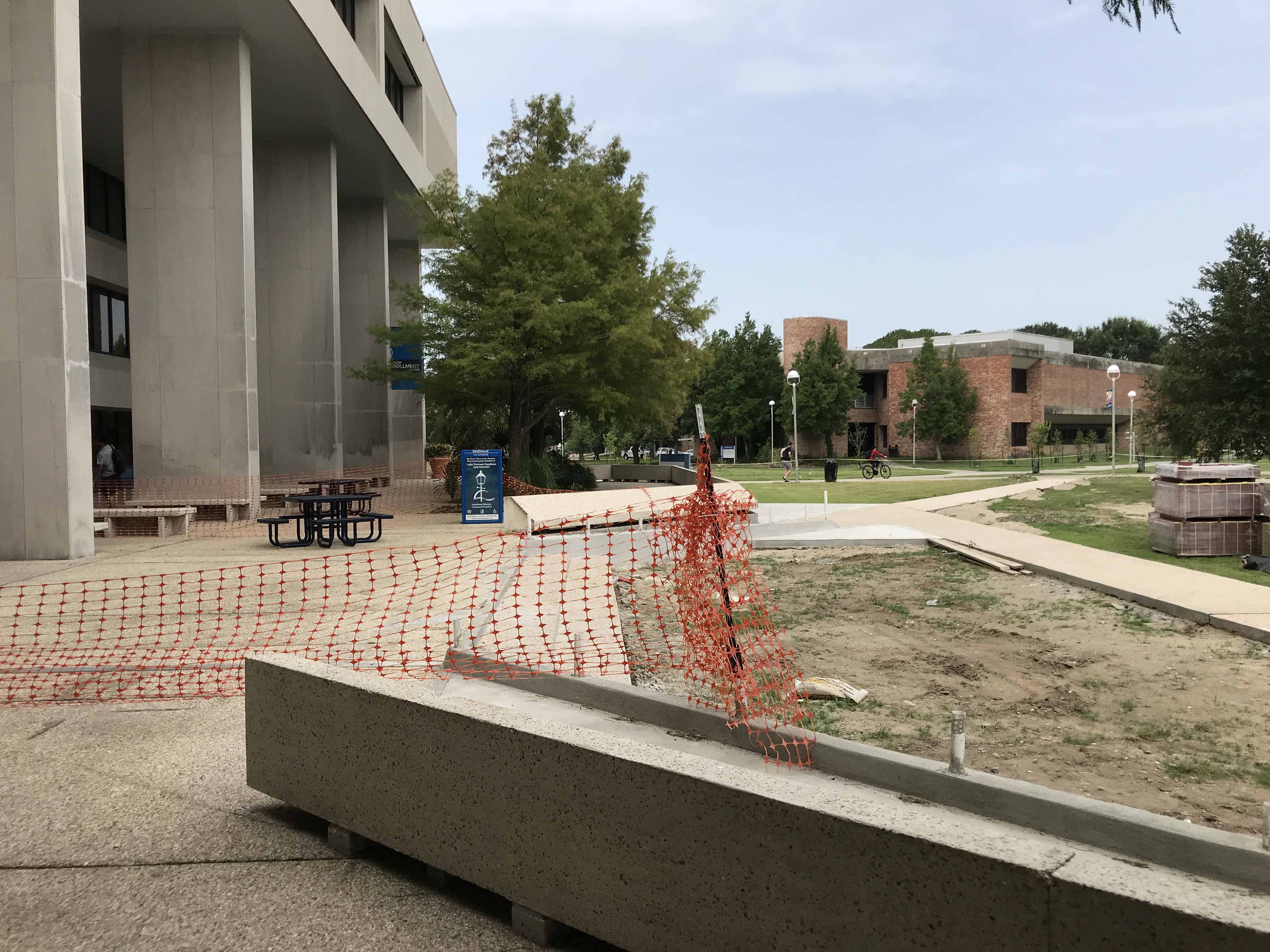 * Adding 27 new benches across campus and repainting existing benches (see photo at top of page).
* Sealcoating and restriping campus parking lots and roads to improve pedestrian and vehicle safety, better protect the pavement from the elements and enhance the University's overall look.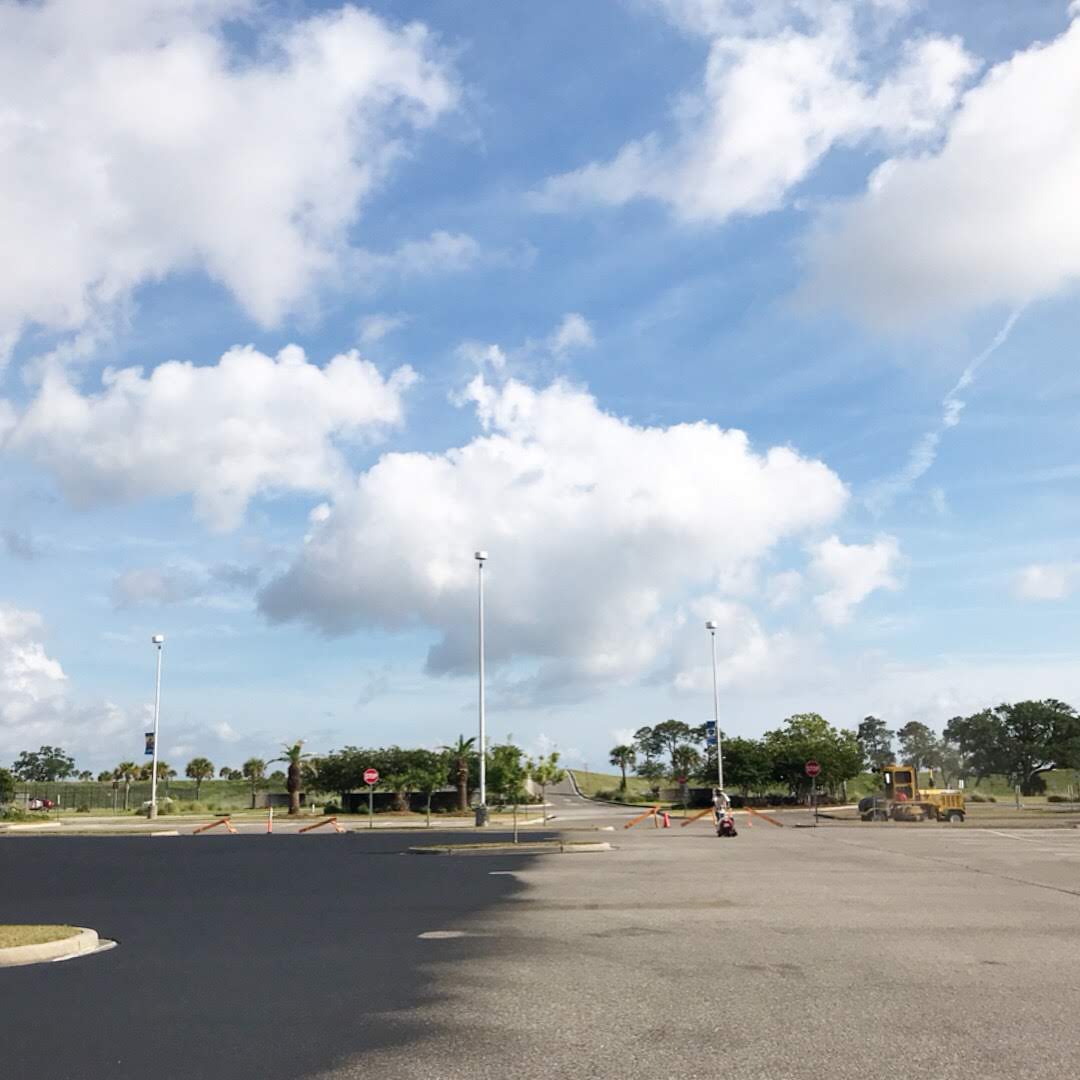 * Installing four new bike racks for a more bicycle-friendly campus: One near the Biology Building, two near the Science Buildings and one near the University Center.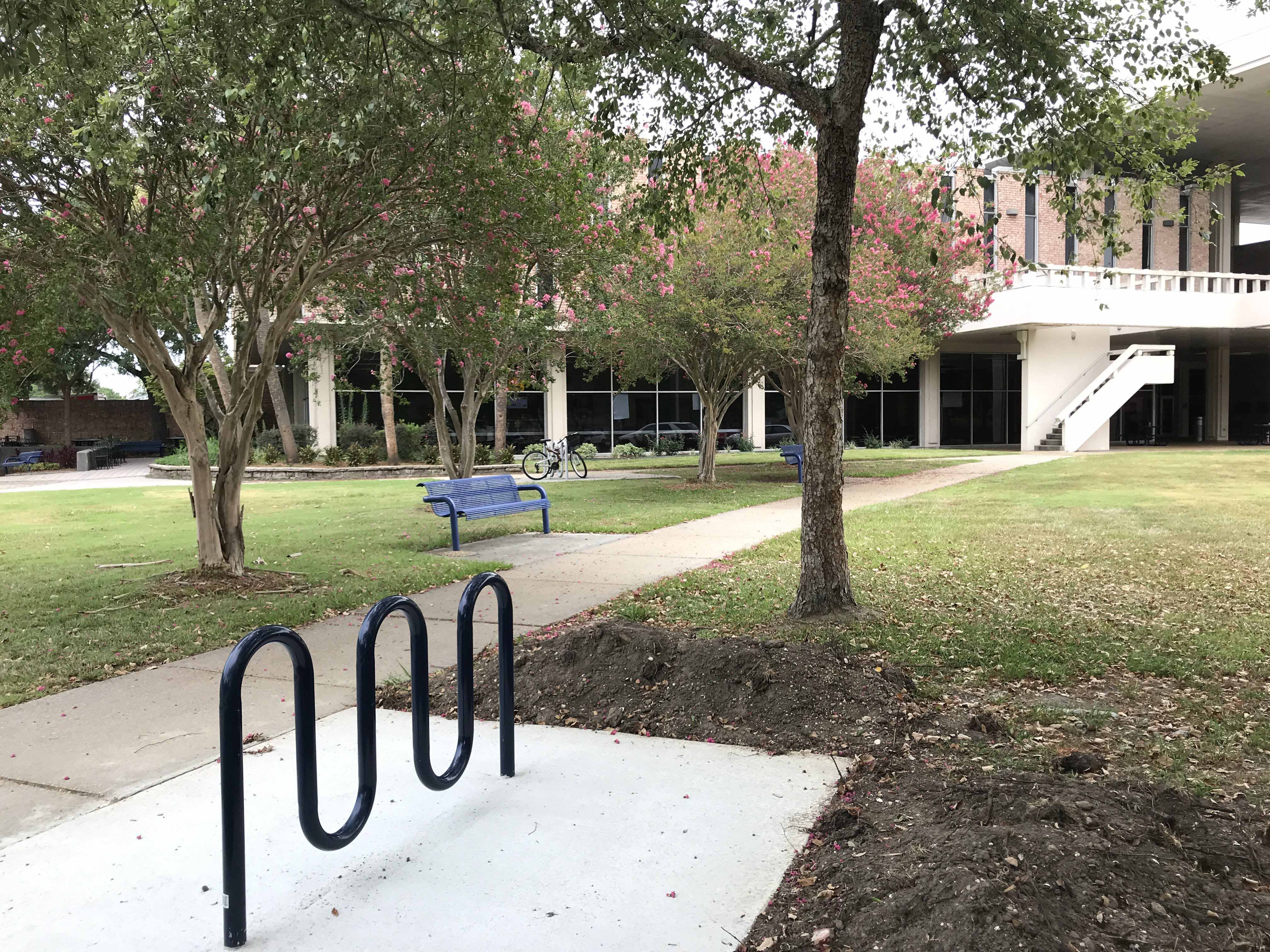 * Hanging the name of honored donor Robert E. Nims atop the Performing Arts Center.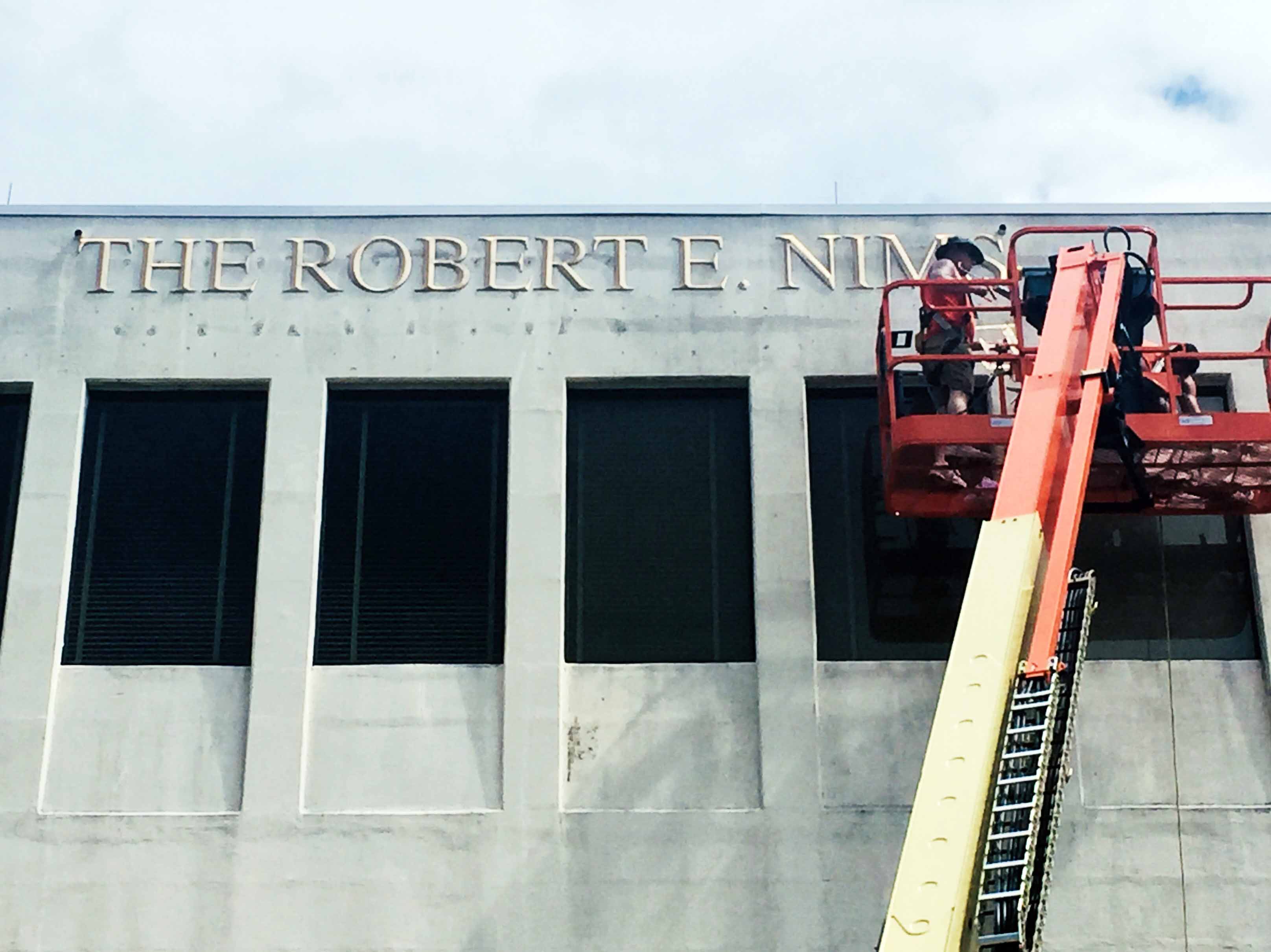 In addition, classrooms in Geology and Psychology, Biology, Engineering and the Robert E. Nims Performing Arts Center were targeted for renovation thanks to a combination of grants and in-house facilities funding:
Geology & Psychology Room 2078
This classroom, which is used for teaching research methods in psychology, has been upgraded thanks to a pilot project from Steelcase, a furniture company that specializes in design for educational use.
The new space makes group collaboration easier with rolling chairs, under-seat storage for bags and personal belongings, circular tables equipped with power outlets and portable white boards that can be used during in-class group projects and presentations. Last week, facilities employees also hung a 70-inch monitor on the wall of the room.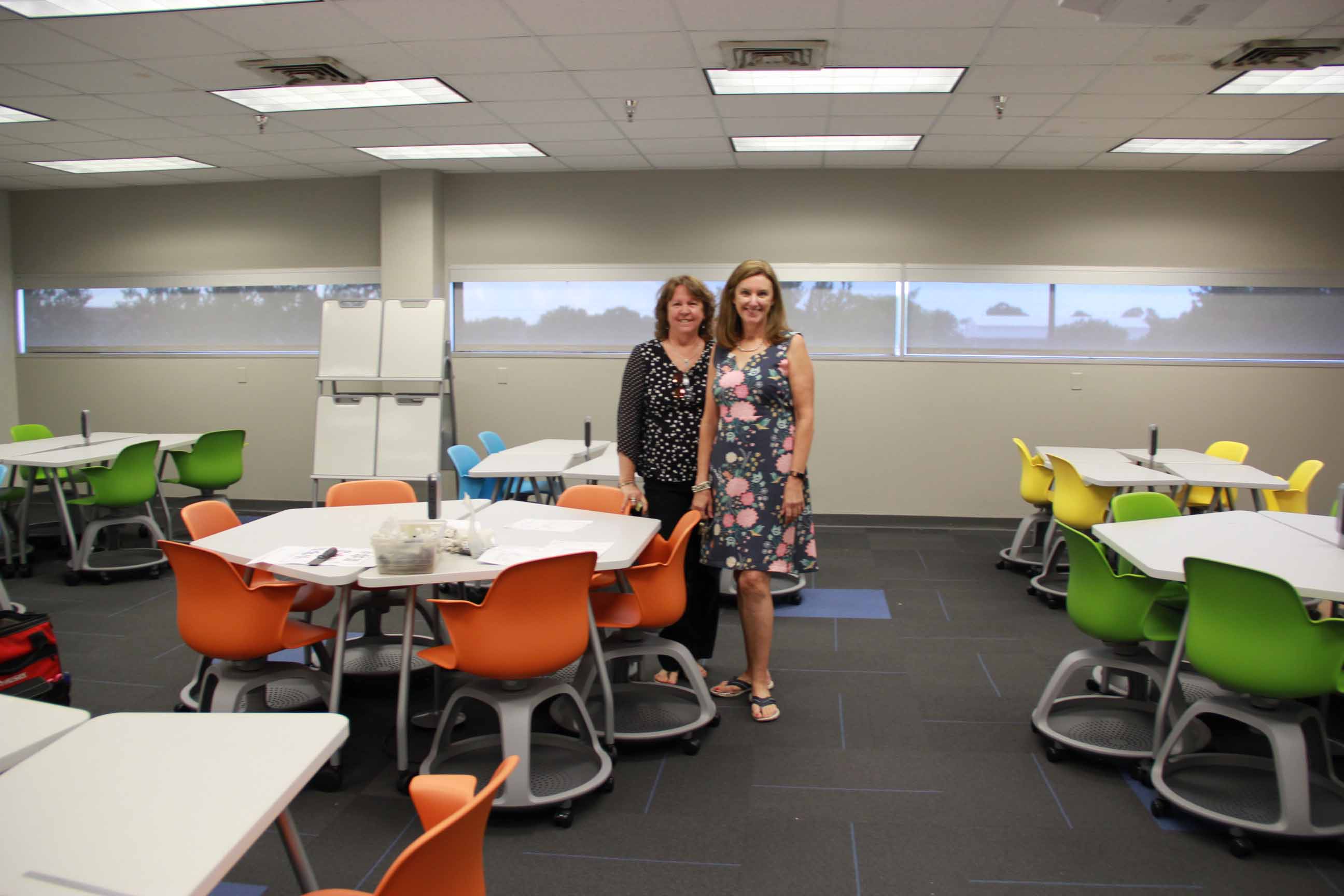 Laura Scaramella, chair of psychology, said the renovation aims to improve student participation and learning outcomes. As part of the pilot, the University will collect data on student experience and performance.
"We're hoping that students won't be able to hide in here and we will be able to see greater participation from engaged, active learners," Scaramella said.
Biology Room 102
Wendy Schluchter, chair of biology, and Deborah Hadaway, director of design and construction in Facilities Services, collaborated on how best to upgrade this laboratory classroom, where students take classes in population genetics and ecology and evolution.
The result is that outdated lab benches have been replaced with custom-designed benches seating four to a table. Each bench includes space for students to store their bags and laboratory equipment. Students will also have access to shared monitors, CPUs and electrical outlets at each table.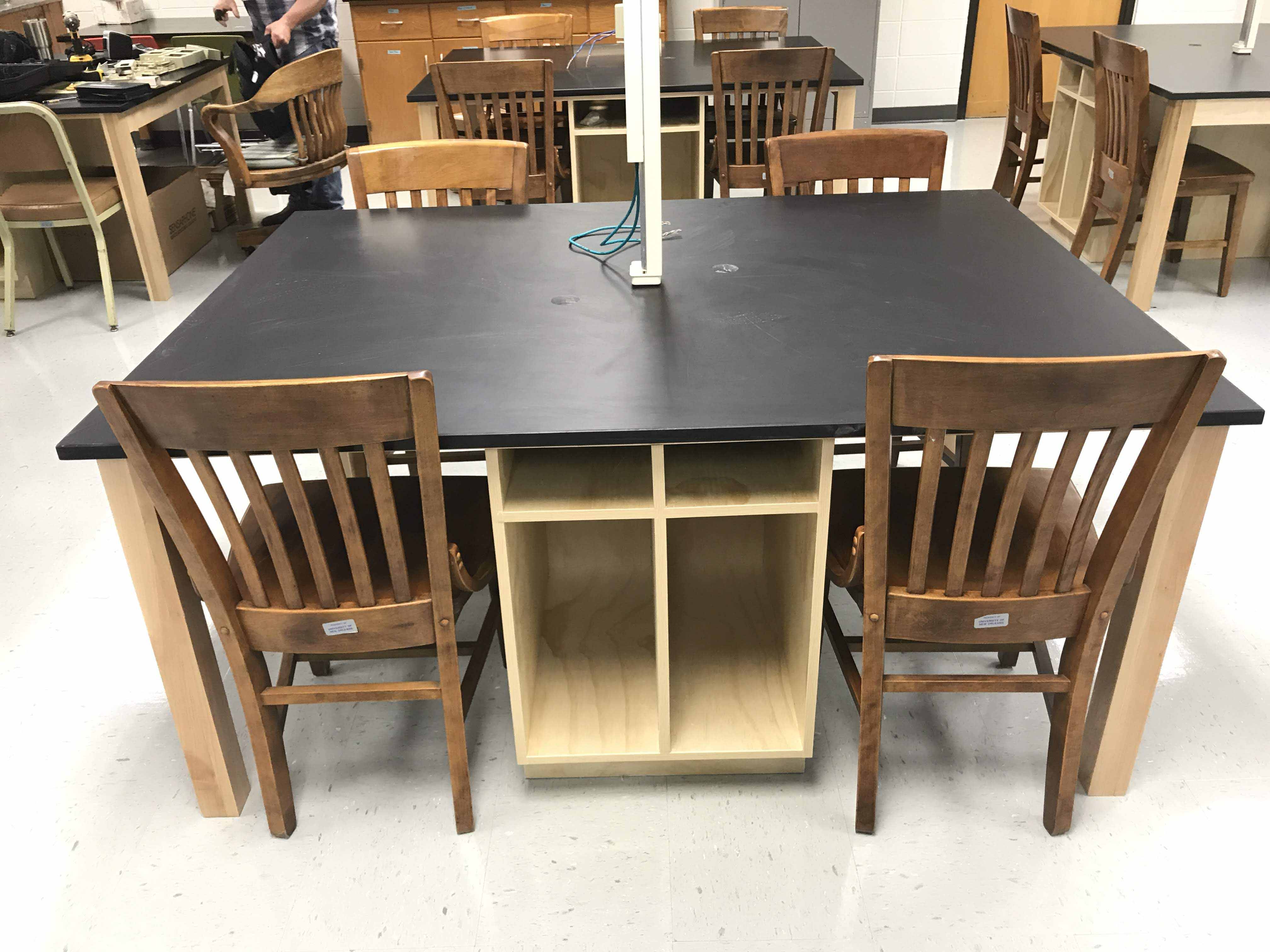 The impetus for this renovation came from Mahyar Amouzegar, provost and senior vice president of academic affairs, who asked faculty to submit facilities upgrades proposals, Schluchter said.
With fresh paint, a window renovation and a new storage area, this classroom upgrade offers a more inviting and practical space for students to learn, Schluchter said: "It's amazing."
Engineering Room 306
This classroom is used by students for group study round-the-clock, but needed a facelift.
John Young in Facility Services worked with College of Engineering faculty to arrange for the room to be painted along with furniture upgrades including refinishing conference tables and new chairs.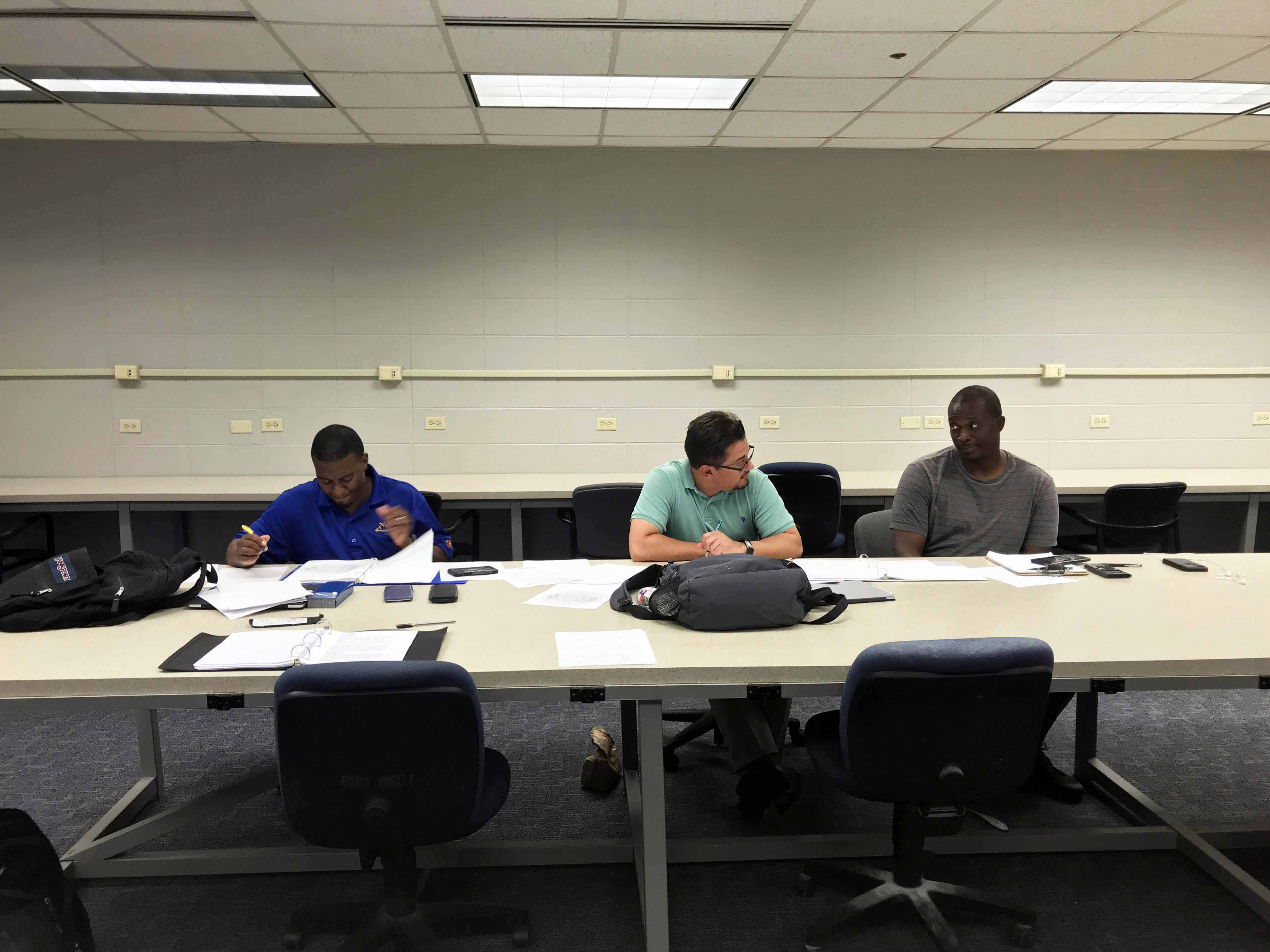 Warren Davis, associate vice president for Facility Services, said additional improvements are planned for the College of Engineering, including modernizing the elevators in the building.
"We're trying to standardize expectation and quality," Davis said.
Outside the Engineering Building, the University has installed self-watering planters for greenery, an effort to improve campus horticulture and beauty in a way that allows the University to also maximize available facilities maintenance resources.
Performing Arts Building Room 320
This classroom, used in film courses, has been rewired, newly lighted and refurnished to help improve in-class film screenings and discussion.
This project was made possible through a collaboration between Hadaway and Hamp Overton, professor of film and theatre.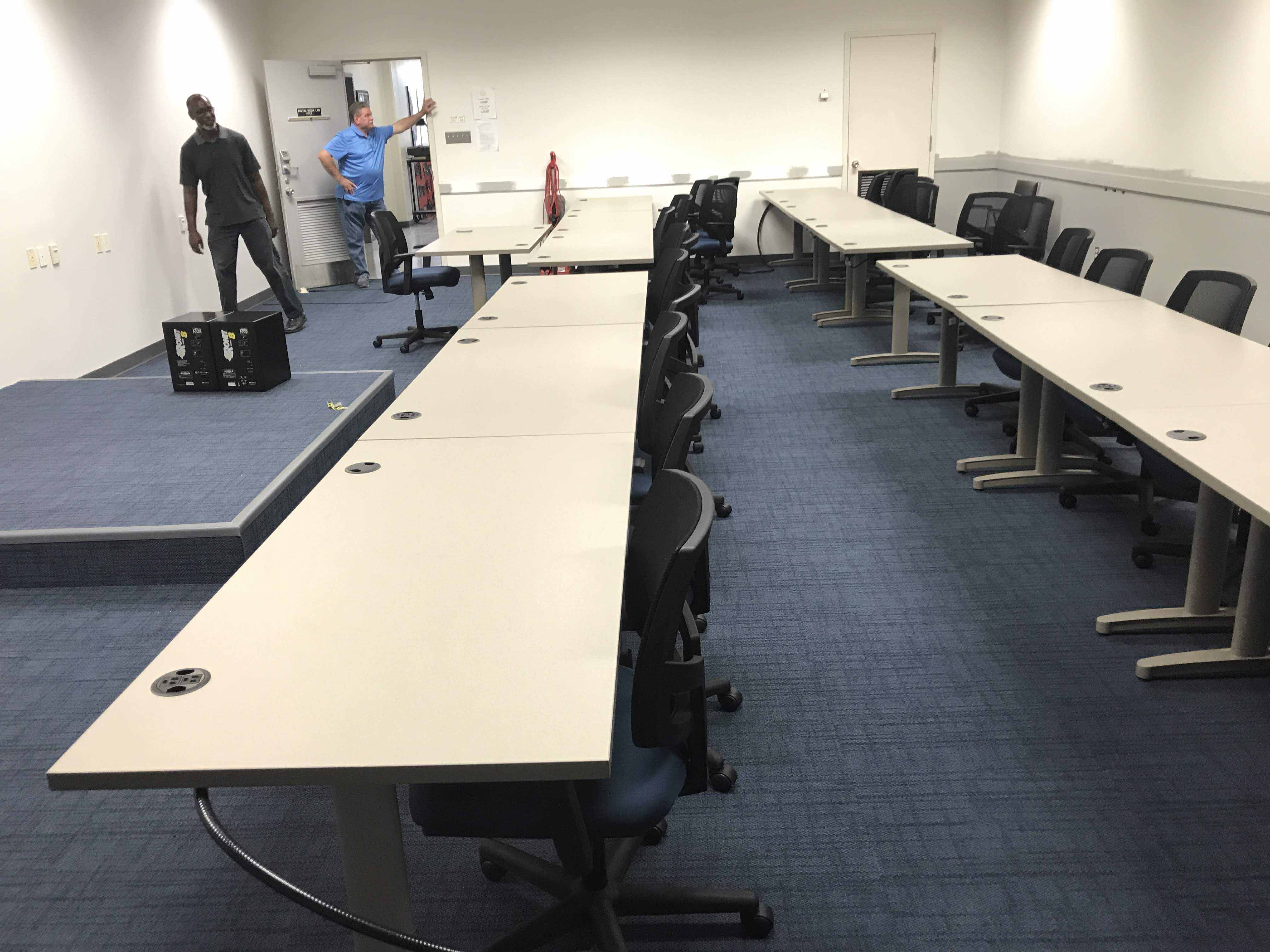 Other Changes at the Library
Students will soon find they have more dedicated room on the first floor of the library as the Learning Commons expands. Shelved books in that area are being moved to the upper floors to create more open space for student study in a complement to the library's extended 24-hour schedule during regular fall and spring semesters.
Also, the Bursar's Office is now permanently located on the first floor of the library, a move that seeks to make logistics easier for students who have grown accustomed to using the one-stop Privateer Enrollment Center located on that floor. No longer will students have to trek to the Administration Building for Bursar-related transactions.
Finally, the Midlo Center for New Orleans Studies has relocated from the first floor of the Liberal Arts Building to a larger space on the third-floor of the library. The new location and space promotes more collaboration with visiting scholars as well as student researchers.
"We really want this to be an interdisciplinary space," said Mary Niall Mitchell, the center's co-director and an associate professor of history.