Featured Events
Check below for a calendar of specific events, dates, and times. 
---
Cultural Cafe
Students present their cultures and tradition through exhibition of food and variety of performances, including dances, singing, or video. 
---
Diversity Book Discussion
A program for students, faculty and staff presented in cooperation with the UNO Honors Program. Participants discuss different perspectives of diversity and inclusion in literature.
---
Let's Unpack That
Workshops that explore hot button issues with engaging activities and open dialogue designed to empower students through education on issues of race, ethnicity, sexual orientation, gender identity, gender expression, religion, ability, and their intersections. 
Last Tuesday of every month from 12:30-2:00 PM 
---
Sundaes on Thursdays
Every 2nd Thursday join us for a social program designed to bring campus partners and community together. 
---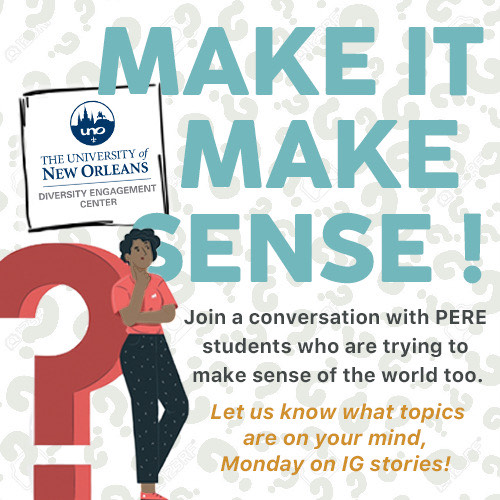 Make it Make Sense
Join your Peer Equity and Resource Educator on Instagram Live to make sense of what is happening in the world around us. 
---
Coffee, Cupcakes, and Conversations 
A program for students to come together and discuss different perspectives on topics they choose on the 1st Thursday of every Month from 5pm-6pm 
---
Fac Chats 
Like a Ted Talk but longer! You are invited to hear critical and current research being conducted by your UNO faculty.