Harsha E. Chacko, Ph. D., CSW
Contact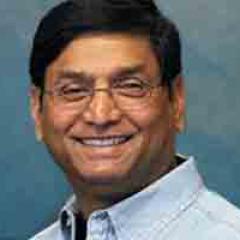 About
Harsha E. Chacko is a Professor Emeritus of Hotel, Restaurant and Tourism Administration at the University of New Orleans where he taught for 33 years. He has Bachelors and Masters Degrees in Hotel, Restaurant and Travel Administration from the University of Massachusetts and a doctorate from the University of New Orleans (UNO). In 2009, Dr. Chacko successfully completed the requirements for the designation as a Certified Specialist of Wine. In the summers of 2010, 2011, 2013, 2015 and 2017, Dr. Chacko taught the Wines of the World course in Montpellier, France. Since 2008, he has led UNO student field trips every year to the wine regions of Napa and Sonoma. He is a Certified Specialist of Wine (CSW).
Dr. Chacko received the Excellence in Teaching Award at UNO in 1995 and again in 2014. In 2001, he was selected as the Professor of the Year in the College of Business Administration at UNO. He was selected as a Fulbright Scholar for 1995-1996 and as a Senior Fulbright Scholar for 2003-2008.
Dr. Chacko has been involved in several New Orleans area tourism research projects including studies for the New Orleans Convention & Visitor Bureau, French Quarter Festival, Inc., the Louisiana Office of Tourism, the Morial Convention Center, the New Orleans Hotel Association, and the New Orleans Tourism Marketing Corporation.
Dr. Chacko has worked in the hospitality industry in India, Egypt, the Caribbean and the United States. He has been a University of New Orleans faculty member since 1982 and is a Past President of the South Central Chapter of the Travel and Tourism Research Association. He currently serves as the Director of Education for the Greater New Orleans Hotel and Lodging Association.