Donald E. Barbe, Ph.D., P.E.
Contact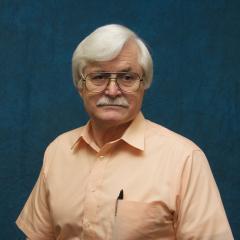 Education
Ph.D., Civil Engineering, Louisiana State University, USA (1990)
M.S., Engineering, University of New Orleans, USA (1986)
About
Dr. Barbe received his Ph.D. degree from Louisiana State University in Baton Rouge, LA. Dr. Barbe has more than 30 years of professional and academic experiences in the areas of hydraulic systems, Hydrology, Watershed management and modeling. His research interests include watershed drainage design, water quality modeling, bridge abutment and sediment scour, and best project management practices. Dr. Barbe has several publications in peer reviewed journals and conference proceedings. He is a registered Professional Engineer (P.E.) in the state of Louisiana.
Research Interests
Watershed Management (Drainage design and control)
Water Quality Modeling (sediment transport, pollutant transport)
Bridge abutment and sediment scour
Surface and groundwater hydraulics
Sediment transport and scour
Risk analysis of hydraulic structures