Four researchers at the University of New Orleans were recently awarded a total of more than $2 million in competitive federal research grants. The award letters—from the National Science Foundation and the Department of Defense—all arrived earlier this month.
The multi-year grants will fund research in the disciplines of math, biology, chemistry and materials science.
Peter Bierhorst: $600,000 Department of Defense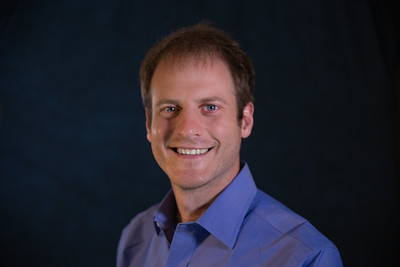 Peter Bierhorst, assistant professor of mathematics, is using his expertise in quantum physics to address practical problems in cryptography, or the study of secure communication. He is the principal investigator on the project titled "Device-Independent Quantum Secured Communication."
He is working in conjunction with a Louisiana State University researcher.
"The research of this proposal is particularly focused on communication protocols, such as cryptography," Bierhorst said. "In our ever-more-wired age, secure electronic communication is becoming more central to our lives."
Bierhorst's proposal was one of only six chosen nationally by Department of Defense subject-matter experts from more than 200 white papers. Each collaborative team receives up to $600,000 over a three-year period to pursue science and engineering research in areas relevant to DOD initiatives supporting the National Defense Strategy.
"Eventually, quantum technologies hold great promise for improving our communication infrastructure," Bierhorst said. "Someday, when you connect to your bank over a "quantum internet," your computer could be using the protocols we are studying to keep your private information secure."
Wendy Schluchter: $521,578 National Science Foundation Biology Division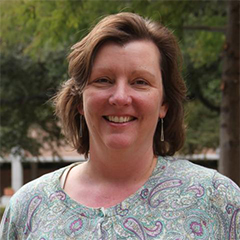 Wendy Schluchter, biological sciences professor and department chair, is researching marine phytoplankton, a microalgae found in the ocean that provides food for a variety of sea creatures such as whales and shrimp.
Like land-based plants, marine phytoplankton contain chlorophyll and require sunlight in order to live and grow. They take carbon dioxide from the atmosphere during photosynthesis and turn it into a form that all life in the ocean can use.  
Schluchter's project aims to study how a group of widespread phytoplankton called Synechococcus succeed in photosynthesis by matching their pigment composition to the light environment.  
This phenomenon, known as chromatic acclimation, involves a few genes that allow Synechococcus to incorporate different pigments depending on the available color of light filtering through the ocean. The research team will characterize the structures and functions of the proteins encoded by these genes.
"Findings of this research will help predict how marine Synechococcus and the food chain are affected by climate change," Schluchter said.
Schluchter, who is collaborating with biologists at the University of Illinois, Chicago and Indiana University on the project called "Collaborative Research: Biochemical, genetic and structural studies of bilinlyase," said the research will also train about a dozen graduate students, and undergraduate students, six high school teachers and up to six high school students in genetics, biochemistry and structural biology.
"Outreach activities include camps, which will increase the persistence and diversity of STEM majors, high school teacher training modules, and promotion of the public's awareness of science," Schluchter said.
Viktor Poltavets: $475,682 National Science Foundation Division of Materials Research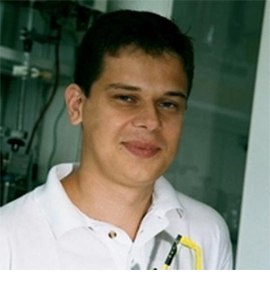 Chemistry professor Viktor Poltavets' research, "Nickel 1+/2+ Oxides and Oxyfluorides Isoelectronic with Superconducting Cuprates," centers on dissecting the properties of nickelates with the hopes that his findings could lead to the design of new superconductors.
Superconducting materials can transmit electric current without temperature losses and create high magnetic field, which has led to their applications in magnetic resonance imaging (MRI), high-speed rail trains, electric motors and generators, Poltavets said.
Poltavets said that Nickel 1+/2+ Oxides are comparable to the high temperature superconducting copper-based oxides called cuprates, a material that is capable of transporting electrical currents at relatively high temperatures.
However, only a few such nickelates are known and no systematic investigation of their properties have been completed, he said.
Poltavets research proposes a comprehensive investigation of syntheses, structures and properties of nickelates.
"A detailed investigation …  can have a transformative impact on our understanding of the high-temperature superconductivity mechanism, and potentially guide the design of new superconductors," he said.
John Wiley: $450,000 from NSF Division of Chemistry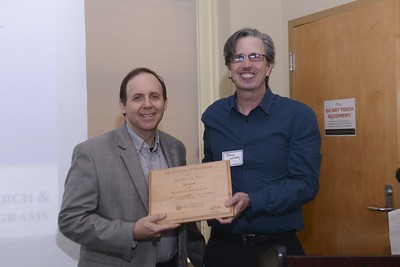 John Wiley is a professor of chemistry and director of UNO's Advanced Materials Research Institute, a multidisciplinary materials institute that combines the interests of academic, government, and industrial scientists.
The AMRI research programs are far reaching but many focus on the development of advanced materials at the nanometer scale and nanotechnologies that can be applied in a variety of fields, such as electronics.
"To give non-scientists a better idea of the nanoscale, I often highlight that the nanoscale region is approximately one ten-thousandth the width of a human hair," Wiley said.
Wiley's research, "Confined Inner-scroll Reactions for the Production of Hetero-Nanostructures," outlines the modification of nanoparticles confined within scrolled capsules. The techniques developed will allow the production of unique hetero nanoparticles and nanowires not accessible by standard methods, he said.
"The resulting nanostructures offer an important avenue to next-generation electronic devices as well as materials for catalytic reactions, magnetics, energy storage, and environmental remediation," Wiley said.