Three University of New Orleans alumni are among local professionals recognized by New Orleans CityBusiness as distinguished in the fields of medicine and law and as leaders in the community. Alumni Ashley Tahir and Noel Twilbeck are among the 2019 class of "Health Care Heroes," and alumna Kelly Theard Reggio has been named to the 2019 class of "Leadership in Law."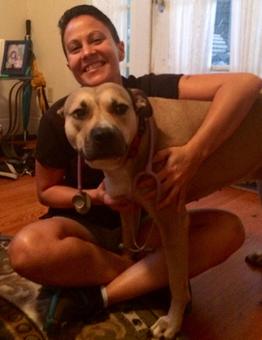 Tahir is one of only two animal care experts named as a 2019 Health Care Hero. She earned a bachelor's degree from the University of New Orleans in 2005 and went on to receive a master's degree in public health as well as a doctorate in veterinary medicine from St. George's University in the West Indies. She started out working for a corporate animal hospital in 2012, and within a few years she developed a vision for her own practice. In 2014, Tahir opened Fur De Lis Mobile Veterinary Services so that she could bring an "old-fashioned house call model of care" to pets in the greater New Orleans area. Tahir's philosophy is that a visit in the pet's own home prevents the pet from experiencing stress associated with travel and a waiting room with unfamiliar animals.
"I couldn't be happy in a career that didn't allow me to spend my days in the company of some the noblest creatures on earth," Tahir said.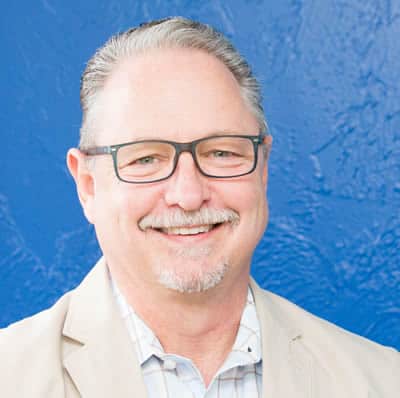 Twilbeck has both an undergraduate and a master's degree in business administration from UNO. He first joined the health care field in the 1980s out of concern after seeing "many friends getting sick and dying due to HIV and AIDS," he said. He became a volunteer at the NO/AIDS Task Force, which at the time was the only local organization promoting awareness of and supporting those with HIV and AIDS. Eventually NO/AIDS hired him to serve as volunteer coordinator, a position he held for 12 years. Today, Twillbeck is CEO of CrescentCare, a nonprofit health care service provider open to all of southeast Louisiana. An array of services, including HIV support and behavioral health programs, are available through two clinics that are open 6 days a week.
"It's my passion to see all individuals able to access health care. It's critical for our community," Twilbeck said. "We are making a difference and improving health outcomes."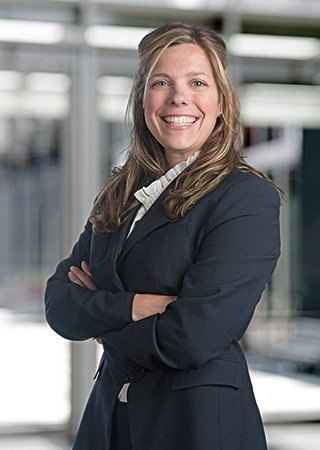 Reggio completed her bachelor's degree in communications at UNO in 2000 and earned a juris doctorate from LSU in 2004. She first started working at Deutsch Kerrigan shortly after Hurricane Katrina, which resulted in plenty of lawsuits dealing with sheetrock and contracts. Even though there weren't many women in the firm's construction section, Reggio relished the challenges that came with it. Now she is a partner at Deutsch Kerrigan and heads the firm's construction section. She represents building companies and subcontractors in matters ranging from the bid process to contract negotiations to liability. She describes her approach as seeking to avoid delays and unnecessary litigation for her clients throughout the construction process.
"When lawsuit problems come up, it takes them away from the business," Reggio said. "I am incredibly determined and focused, and I'm a big fan of finding solutions rather than a drawn out fight."