For three years, University of New Orleans chemistry professors David Podgorski and Phoebe Zito have spent a portion of their summer prodding the soil at an oil spill site near Bemidji, Minn., to assess the potential risks of the petroleum-contaminated aquifers. One goal of their research is to develop a standard of measuring for toxicity in the oxygenated compounds created by the naturally disintegrating petroleum.
The oil spill research project, which Zito describes as including "a suite of scientists," has allowed for collaboration with private companies such as Shell, Enbridge Energy Inc., the U.S. Geological Survey Toxic Substances Hydrology Program, and networking with other research professionals.
In addition, Podgorski and Zito have been awarded nearly $250,000 in grants over the last 18 months that have allowed them to offer paid fieldwork research experience to graduate and undergraduate students.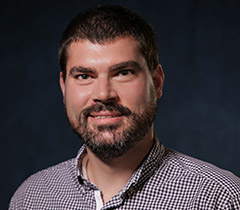 "That's what we're here for; our purpose is providing opportunities for our students," Podgorski said. "It's about giving them experience."
Last year undergraduate student Katherine Humpal and graduate student Nacaya Brown accompanied their professors to the oil spill site.
The Minnesota site, which is over seen by the U.S. Geological Survey, is a result of a 1979 pipeline rupture that spilled oil over about 10 acres in a remote area, Podgorski said. The light crude oil was left to naturally break down and its changing composition and movement has been studied for nearly 40 years, Podgorski said.  
"So basically we've had this site that's been left for us to study natural attenuation and fate of crude oil over an extended period of time," he said. "It makes it a really unique site."
The site is opened to scientific researchers annually for two weeks, Podgorski said.
Podgorski and Zito are set to return to the site in June.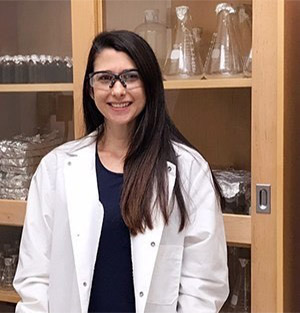 "There are so many different areas of research that they have a web page just for this project," Podgorski said. "All these different scientists are looking at these different areas."
Podgorski and Zito, whose expertise is in organic geochemistry, are interested in the compositional makeup created by the oil spill and the potential environmental impact of those new compounds.
Crude oil is made up predominantly of hydrocarbons, and is regulated because of its potential harm to the environment and to human health. While current regulatory standards call for tests that measure for those hydrocarbon levels, it does not include testing for the potentially toxic oxyhydrocarbon – the matter created as the petroleum breaks down, the professors said.
"It's a part of natural attenuation. The bad part about it is that … we found the tests that they do for these compounds are analytically blind to these oxygenated compounds that are forming that have the potential to be toxic," Zito said. "So our work is looking at those oxygenated compounds in the water and how they are mobilized in the aquifer.
"We are missing 85 percent of the carbon in the water with our current extraction and analytical measurement techniques, so it's a pretty huge amount."
Moreover, because they are not tested, their environmental impact is unknown.
By tracking and testing the various composition of these oxygenated compounds overtime, the researchers hope to develop levels of "risk zones" that could be applied in Minnesota and other spill sites, Podgorski said.
Knowing the chemical makeup of the compounds and their potential hazards allows for more informed short and long-term spill response decisions, he said.
"The problem is the composition of these compounds is changing, going from being a hydrocarbon to oxygenated hydrocarbons. Also the concentration of them is changing too," Podgorski said. "What we're trying to work on is establishing methods to test equal concentration and equal composition so we can control variables.
"We're trying to lock the compositional understanding that we're getting here so that we can just go test the composition of those water solubles, and we'll already know its potential toxicity and where it falls in the zones."