The University of New Orleans' intense national search for a new athletic director resulted in the selection of Tim Duncan; a man whom President John Nicklow said has the skills and passion to take the athletic program to a new level.
"It was very clear to me that there was a special fit between Tim, UNO and my vision for our future," Nicklow said during Tuesday's news conference held on campus to introduce Duncan. "There's a shared passion here and the skills necessary to elevate Privateer athletics to an entirely new level. He's the right person at the right time."
Duncan, who grew up in Memphis and played four years of college basketball at Memphis State (now the University of Memphis) alongside future NBA star Penny Hardaway, is currently the deputy athletic director for external affairs at Northeastern University in Boston. He has held leadership roles at both NCAA Division I and Division II institutions, including serving as director of athletics on two different occasions.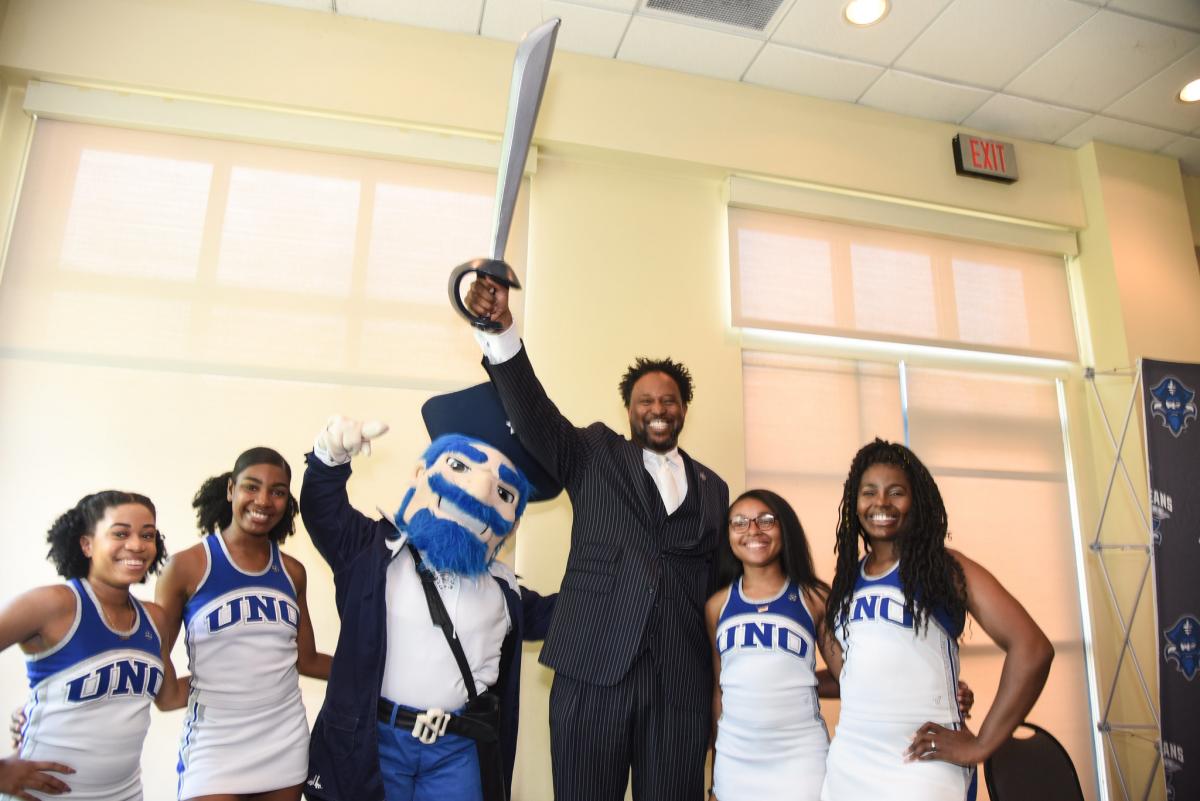 Within Northeastern University's 18-sport NCAA Division I program, Duncan oversees the external affairs unit, comprised of communications, corporate sponsorships, fundraising, marketing and game day experience, ticket sales and operations, and video production. During his tenure, unrestricted donations, corporate partnerships and ticket revenue have all increased.
Duncan said he's ready to "roll up his sleeves" and hit the ground running.
"I will be out there talking about UNO every day," he said.
"I had the pleasure of playing for a school whose name was synonymous with the city and that is powerful; that is an awesome responsibility," Duncan told the crowd gathered at the Homer Hitt Alumni and Visitors Center ballroom. "We want people to be invested in what we're doing here. We want them to understand that we're playing for the city of New Orleans."
Duncan is scheduled to start June 3 and will succeed Derek Morel, who departed the University in October for a leadership position at the Allstate Sugar Bowl.  
Duncan's wife, their three children, his parents and an aunt also attended the news conference. Duncan thanked his family for supporting him and said that his children have practically grown up on college campuses.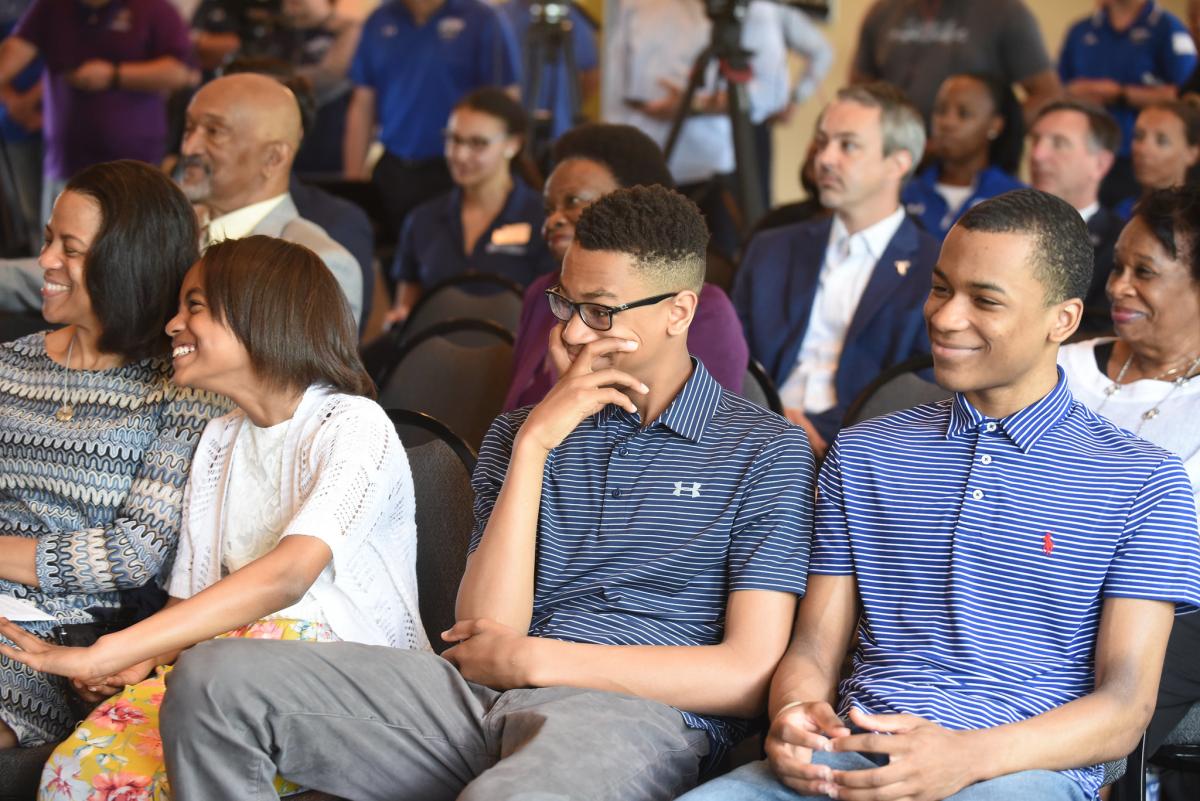 "I don't think there are better role models for my kids to have learned and grown up around than student-athletes," Duncan said. "I think it's a wonderful privilege."
Duncan said that he has three main objectives: Impact the lives of student-athletes beyond sports, create a championship culture and utilize athletics to unite the community.
As a student-athlete in college, Duncan said his conversations with his athletic director never ventured beyond sports. He plans to broaden the conversation with UNO students, Duncan said.
"I want to be someone they can call and utilize as a resource to help them in their lives post-athletics," he said. "What I've done in my career and what I will continue to do here is to pour into you everything I have. I will invest in students to make sure they have a resource."
In meeting with a student-athlete advisory council, Duncan said his "charge" was crystalized in talking with student-athletes about their expectations of him. They came up with a list of 17 things.
"The one that sticks out to me most is that they wanted me to have high expectations athletically, and they did not want to settle for being mediocre," Duncan said. "That's my charge. That's my responsibility to make sure that everyone is pulling in the same direction so that we can be winners in everything we do.
"We want to create a championship culture and with that comes accountability."
Duncan said there must be buy-in on campus and in the community in order to build a successful athletic program, which includes fundraising.
His ambassadorial plan, Duncan said, is to hit the ground running with "100 meetings in 100 days." He wants to meet with community and business leaders to discuss how the University's success affects them and the city of New Orleans.
"I want to talk with them about what their business objectives are, and how the University of New Orleans and UNO athletics can support that," Duncan said. "We are the city's school … I know what that means. It's special."