Marketing and advertising students in University of New Orleans marketing professor DJ Min's class received some hands-on experience creating and pitching communications strategies for a major business client earlier this month. They also spent time teaching a group of middle and high school students the finer art of personal branding.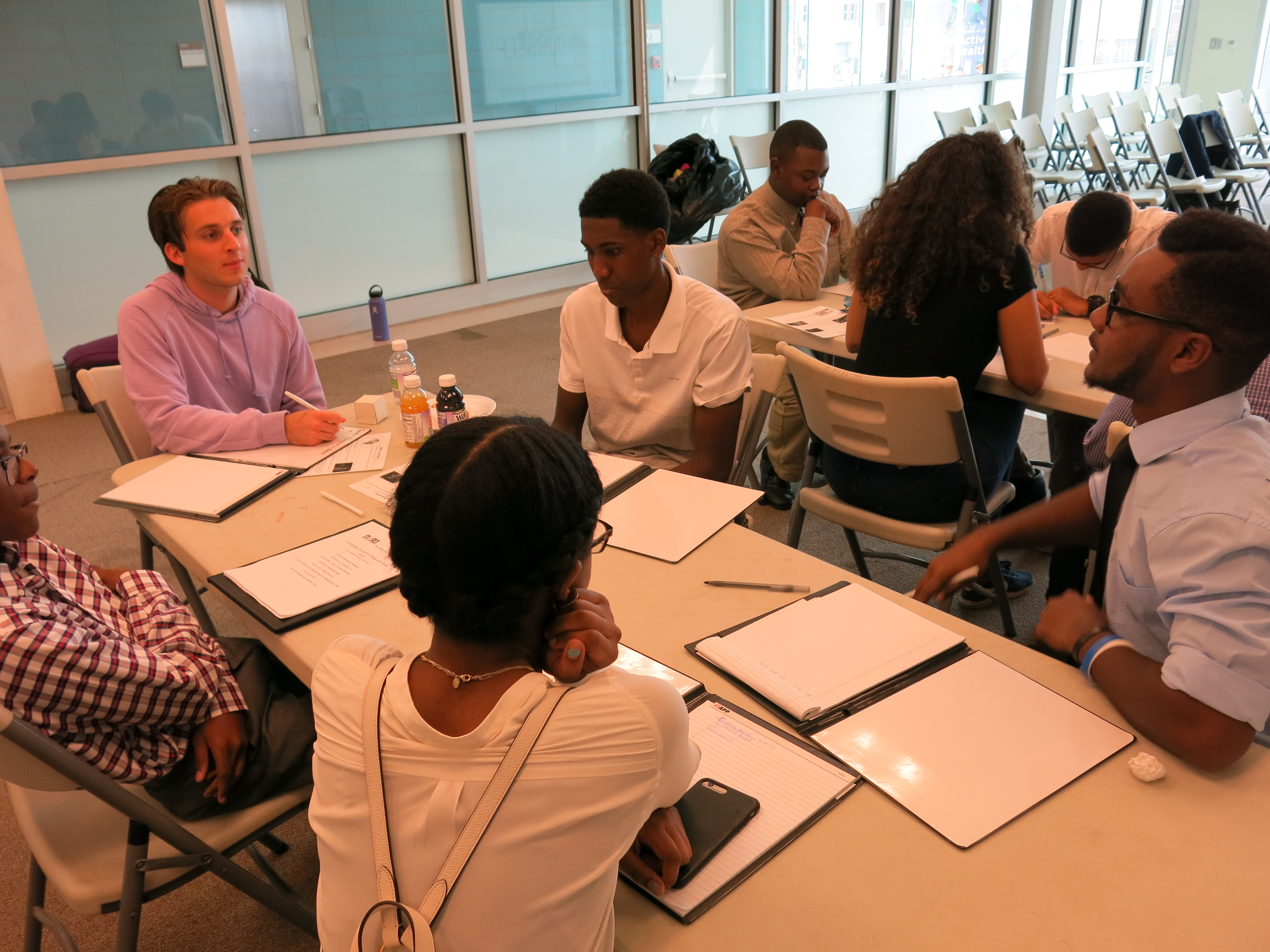 In a one-two punch, the marketing students spent Friday, Oct. 19 under the tutelage of advertising and marketing executives at Peter Mayer Marketing Agency getting some real-world promotional campaign experience. Some of those same students then spent Saturday, Oct. 20, sharing their skills and know-how with youngsters in Chevron Future Leaders college readiness program at the New Orleans Recreation Department.
Min said the two outings illustrate a philosophy shared with him by one of his former professors that college isn't simply for obtaining knowledge, but it is also a place to learn how to become a part of a larger society and how to interact with others—professionally, reasonably and responsibly.
"Overall, the Peter Mayer field trip was focused more on the former aspect, while providing them with an opportunity to get an insider view of a working agency, show how theory meets reality," Min said. "The NORD event was related to the latter, in which students had a chance to give back to the community, using the knowledge and skills that they have gained during their time in college."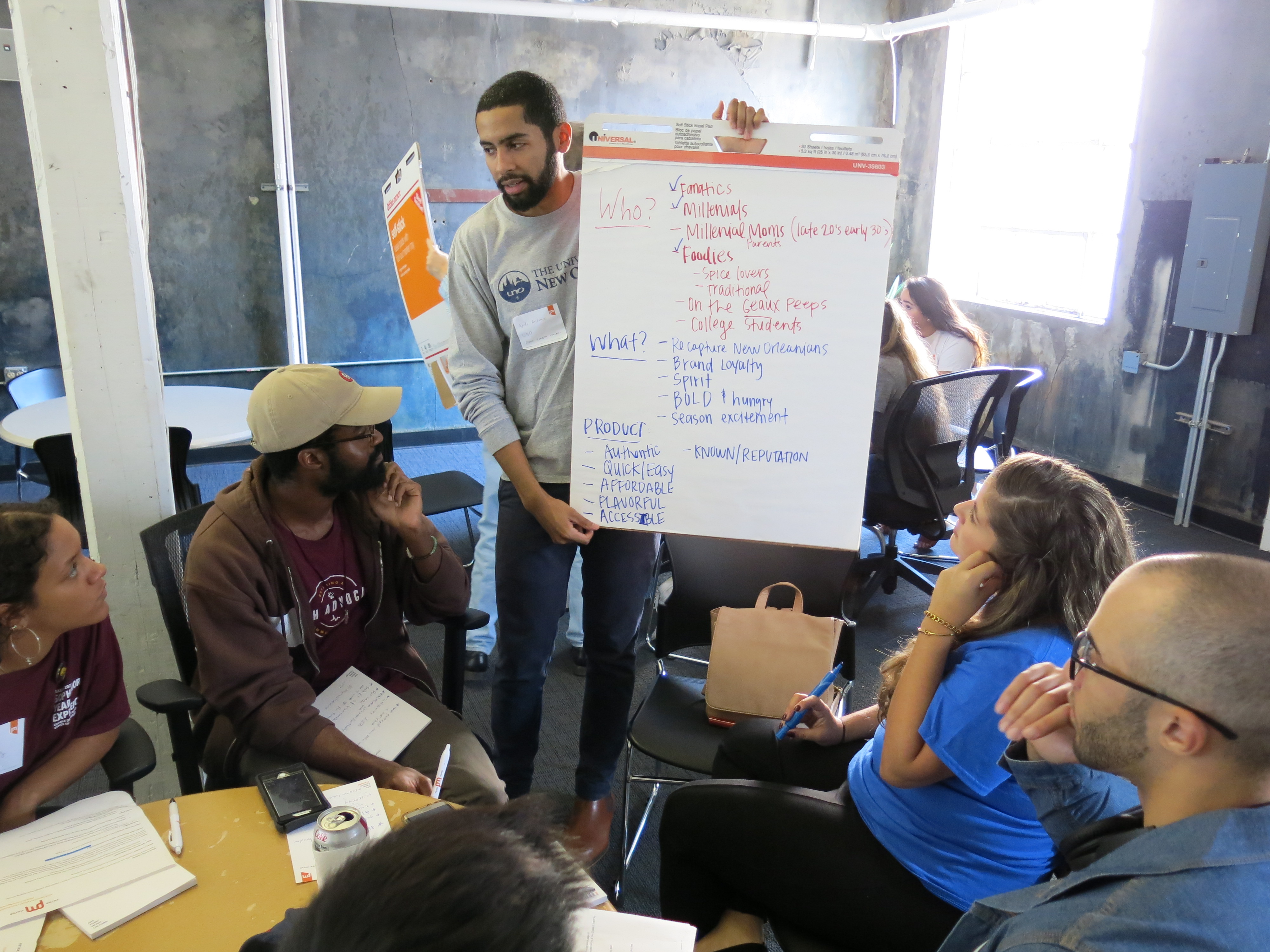 Peter Mayer is an independent, integrated marketing agency based in New Orleans, with a client list that includes local, regional and national accounts. The firm's areas of specialty include the food and beverage industry as well as travel and tourism.
The collaboration with Peter Mayer started in 2017, and involved students from UNO, Loyola New Orleans and Tulane universities who engage in a daylong guided session with professional staffers who explain and model each phase of the strategy and concept process. The day culminates with a student group presenting—pitching—a marketing strategy to Peter Mayer's executive team.
The assignment for students was to create a communications strategy for Zatarain's while maximizing their partnerships with the Saints and Pelicans. Zatarain's is one of the firm's clients.
At NORD, several of Min's marketing and advertising students were able to "pay it forward," during the Chevron Future Leader's session on "Branding Yourself for College and Career."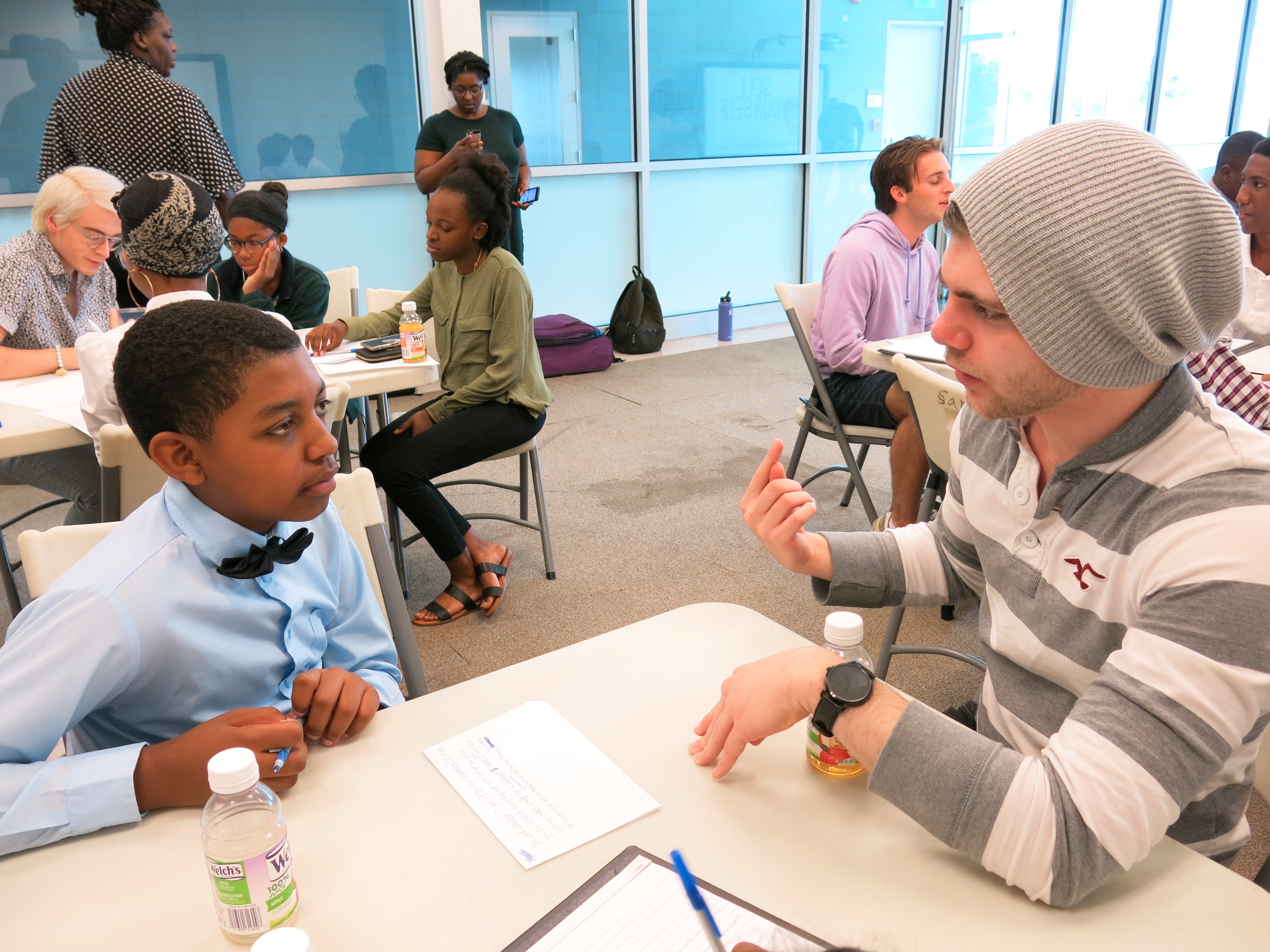 The students in Min's Advertising class (MKT 3580) and the Marketing Strategy & Decision Making class (MKT 4590) mentored students as they worked on personal branding activities that included creating a commercial, a tweet, and a product that they will use to pitch and promote themselves.
"Overall, we helped their staff give students hands-on experience in building a personal brand for college and beyond, and offered some information about college life," Min said.