CONGRATULATIONS, future privateer!
Now that you're admitted... What's next?
After being accepted into the University of New Orleans, you'll need to take care of just a few more details to complete the admissions process.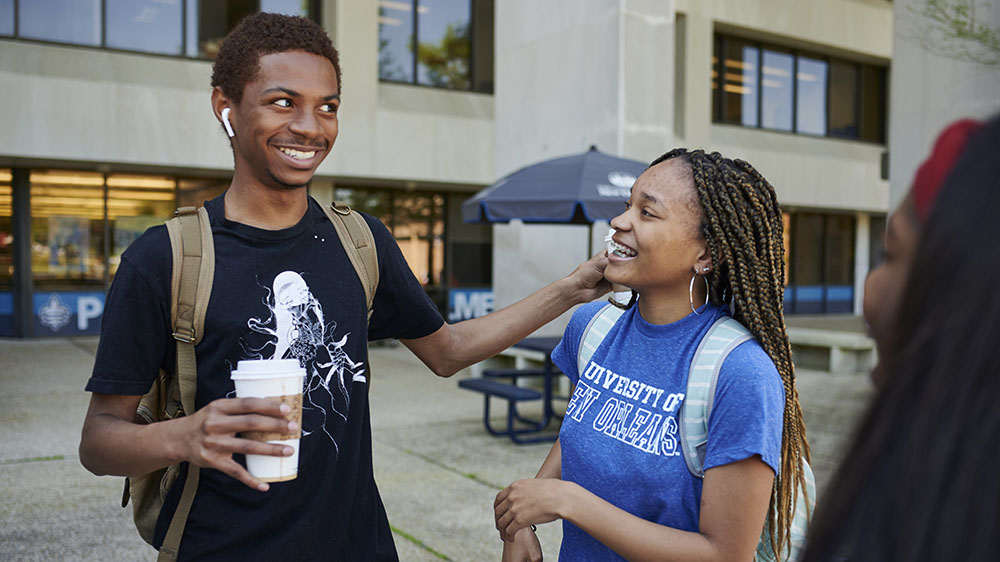 1. Share the good news!
By taking a photo and posting on social media using #UNOproud. Follow us at @UofNO and @UNOadmissions to see if you're spotlighted!
2. Access Your UNO Email
Be on the lookout for an email from UNO Access Services for details on how to set up your UNO username and password. Once completed, you'll be able to access your UNO email by visiting mail.uno.edu. Need help setting things up? Contact the IT Help Desk at 504.280.HELP (4357).
3. Submit FAFSA and Review Financial Aid
If you are a U.S. citizen or permanent resident, be sure to complete the Free Application for Federal Student Aid (FAFSA) at fafsa.gov. Have questions about the FAFSA, TOPS, scholarships, etc.? Visit finaid.uno.edu or call the Privateer Enrollment Center at 504.280.6603. All financial aid notices will be sent to your UNO student email account, so be sure to check it regularly!
4. Sign Up for Privateer Advising & Registration Days (PAR Days)
Be on the lookout for an email invitation to register for one of our upcoming PAR days.
These one day programs are designed to assist you during your transition to UNO and is required for all incoming Freshmen students. During the PAR day, you'll meet with your academic advisor, get your privateer ID, and most importantly – register for classes! For additional information, visit nse.uno.edu.
Look out for information about our MAMBO week! This is a four day orientation before the first day of class that will immerse you into the Privateer experience and prepare you for your first semester at UNO.
5. Submit Immunization Forms
Incoming freshmen are required to submit immunization records to UNO Student
Health Services, or request an Immunization Waiver prior to attending a PAR day. For more information, visit immunization.uno.edu.
6. Apply for Campus Housing/Exemption
All new full-time, first-year students are required to either apply for campus housing, or submit a housing requirement exemption request prior to attending a PAR day. For more information, visit housing.uno.edu.