The Ethel &
Herman L. Midlo Center
for New Orleans Studies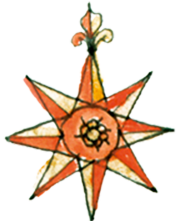 The Ethel and Herman L. Midlo Center for New Orleans Studies promotes understanding of the city's history and culture, with an emphasis on civil rights. It supports new scholarship on New Orleans and fosters interdisciplinary collaboration and community partnerships that promote public engagement and support the cultural life of the city. Through events programming, public media content, oral histories, and digital humanities projects, the Midlo Center explores and highlights lesser-known aspects of the city's past.
The Midlo Center advances the University of New Orleans's mission and strategic plan by contributing vital knowledge to the study of our city. From environmental advocacy to cultural and historical investigations, the research produced by the Midlo Center benefits the vibrant urban community it serves.
Research and programming led by the Midlo Center is founded on university-wide interdisciplinary collaboration, bringing together scholars from a wide range of disciplines including history, anthropology, archaeology, planning and urban studies, education, justice studies, political science, environmental science, computer science, international studies, tourism administration, marketing, the arts, gender studies, literature, and film.
Since its inception, the Midlo Center has hosted and sponsored community engagement projects throughout the city. The Midlo Center serves as a resource for many city and state initiatives related to tourism, heritage, and preservation. Collaborations with local and national universities, local archives, humanities institutions, and community organizations drive much of our work. These collaborations occur in informal and formal ways, through co-creation and sponsorship of research projects, events, internships, and discussions. Through all of these projects and initiatives, the Midlo Center fulfills its mission of serving the community of New Orleans by circulating New Orleans history to the city.