Meet our Majors
Languages Questionnaire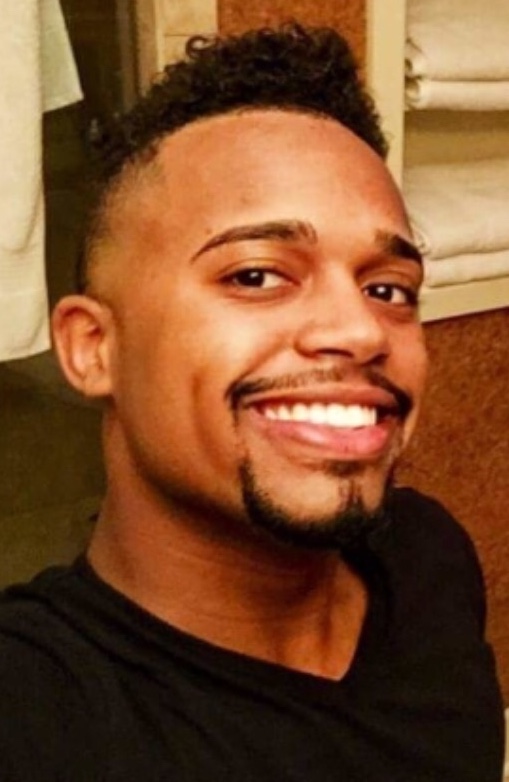 Name: Ashton Ingraham
Major: French
Year at UNO: Junior
Hometown: Port Sulphur, LA
Favorite book/author (French, Spanish or other): My favorite book in French would have to be Mémoires d'une jeune fille rangée by Simone de Beauvoir. Even though my French fluency, is not at the level where I can read much without translating I find this novel absolutely phenomenal! I greatly appreciate the sexual awakening and the discussion based around feminism. The writing style is so descriptive, it is easy to get lost in this story.

Favorite musical group: The best musical group in modern time would have to be Ibeyi! Two twin sisters connected by their French-Cuban-Venezuelan identity. Their music is Electric-Soul and is very hard to place into a box for either. They sing of sadness in English, French, Spanish, and Yoruba. Not only am I connected to their French songs, but the Yoruba lyrics captivated me because I practice the Yoruba religion.
Favorite musical solo artist: FKA Twigs. I could write a 100 page dissertation on this woman. She is eccentric, bizarre, poetic, and a truly talented performer. She is one of a kind and her music is entirely her own.

Favorite actor/actress: I would have to say Zoe Saldana is my favorite actress. She always plays roles that are so believable or roles with strong female personalities.

Hobbies: If I will be honest my hobbies are... conjugating French verbs for fun. I have no idea why I enjoy French grammar so much. Hobbies outside of French, would be painting and drawing. Art has always been my passion and it is something I can never stop doing.
Francophone or Hispanic person (living or deceased) whom you most admire and why: The beautiful Coccinelle is the Francophone person I admire the most! She paved the way for numerous transgender people in France by living and embracing her truth. She opened numerous organizations for her transgender community in France in the 20th century. She was un-apologetic about being a queer and that is something I hope the other members of my LGBTQ+ community gain from her influence.

Favorite French or Spanish word(s) or expression(s) and why: My favorite French expression would have to be « dire du mal! » Which is one of the many ways to say « throwing shade ».

Most memorable French or Spanish related moment(s) at UNO and why: The most memorable French moment at UNO would have to be all of my French courses. I really have learned so much from every French course so far which has greatly improved my mastery of the language.

The main reason(s) I study a language: My biggest reason for studying is just a fascination with the language and the country of France. It is the language of fashion, art, and love. Ever since I was young my family would speak Créole French expressions in the house. This motivated me to ask and learn more about the culture. When Hurricane Katrina happened my family evacuated to Lafayette. We lived there for two years and within this time period I learned about the fascinating Cajun community. The Cajun French community was so predominant here, that for my foreign language class we learned French from a visiting instructor from France! I never forgot the lessons from this 4th grade class. Outside of just being interested in everything Francophone, I have ancestry in Côte d'Ivoire, Sénégal, and Cameroun. All are French speaking countries in Africa that I hope to visit. Knowledge of French will help me embrace my lost culture.

Graduate school/career plans: I aspire to become a professor in France while also working as a professional artist. I want to write novels in French. Another interest of mine is to possibly join advocacy/ambassador work in France. It looks more and more likely that I will continue my education in France.

Do you communicate in French or Spanish outside the classroom? If so, with whom and in what situations? The person who helps me with my French outside of class is Lauryns! She is a student here at UNO, who is from Haiti. We communicate most of the time in French and she is very patient when it comes to my current French skills. I also take outside classes at L'UnionFrançais and Alliance Française de la Nouvelle-Orléans.