Literary Publications and Activities
Bayou Magazine

The biannual literary magazine is edited and curated by the faculty and students of the Creative Writing Workshop. Bayou Magazine's mission is to present exceptional, original writing by both established and emerging writers.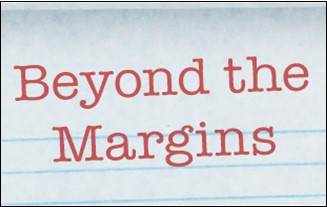 Beyond the Margins: A Journal of Graduate Literary Scholarship is an annual, online, blind peer-reviewed journal dedicated to furthering diversity in academia through the publication of graduate student scholarship with a focus on literary and textual studies. The journal's aim is twofold: to broaden opportunities for graduate student scholars to contribute to academic conversations and to provide a platform for alternative forms of scholarship.
Ellipsis Literary Magazine

Ellipsis is the University of New Orleans' journal of art, ideas and literature. Established in 1972, Ellipsis showcases the scholarly and creative work of UNO students, staff and faculty.
Greater New Orleans Writing Project

For 35 years, the Greater New Orleans Writing Project at UNO has been dedicated to improving writing and the teaching of writing throughout the Greater New Orleans area. We're a site of The National Writing Project, an organization funded by the US Department of Education.