Awards & Recognition
Audubon Mural Project
In partnership with the Audubon Mural Project, UNO fine arts students are transforming utility doors across campus into colorful murals that raise awareness about the threat climate change poses to local bird populations.
UNO established the first partner murals in the Gulf South!
Read more in our news article.
Tree Campus
The University of New Orleans is a recognized by the Arbor Day Foundation as a Tree Campus in Higher Education.
UNO sustains this recognition by maintaining a tree advisory committee, providing evidence of a tree care plan, verifying the plan's dedicated annual expenditures, observing Arbor Day annually, and creating service-learning projects that engage the student body.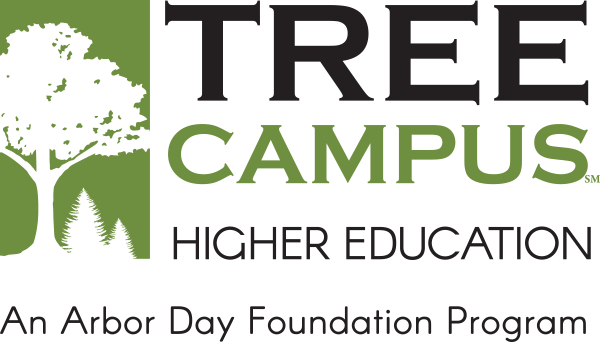 Certified Louisiana Habitats
UNO's native plant gardens have been certified as Louisiana habitats by the Native Plant Initiative of Greater New Orleans. The designation recognizes UNO for preserving and promoting the state's natural heritage via native plant gardens which benefit wildlife and natural ecosystems.
The second native plant garden, overseen by Assistant Professor Chris Belser, was recognized as the 100th certified habitat in the New Orleans area!
MVPs
As our programs expand and develop, we intend to recognize the most valuable players and programs that contribute to making our campus more eco-friendly.
Please check back in the future!
—Keep UNO Beautiful