Leadership Initiatives
Leadership Cabinet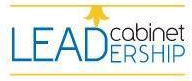 The UNO Leadership Cabinet has served the University of New Orleans for over 20 years and has provided leadership opportunities for all students on campus regardless of their leadership experience.
Sponsored Events
The Office of Student Involvement and Leadership hosts and sponsors many events on and off campus including the following:
Emerging Leaders Program
The mission of the Emerging Leaders Program is to strengthen students' leadership skills by fostering opportunities that nurture interdisciplinary thought, critical thinking, and activities focused on leadership identity development that both challenge and support students. Through the Emerging Leaders Program, participants will gain the confidence and skill set needed to become responsible citizens of the world and ethical leaders in the University of New Orleans community.The Emerging Leaders is a semester-long program.

Leadership Exchange
A three day "exchange" experience where students have the opportunity to travel to distinct part of the country and interact with other college students sharing an interest in and passion for leadership. Since March 2011, students from Washburn University traveled to New Orleans and co-facilitated leadership and involvement oriented sessions at a day long workshop on UNO's campus.
Leadership Recognition Ceremony
The Leadership Cabinet produces the annual Leadership Ceremony at the end of the spring semester. This special night recognizes student leaders who have made a difference on the UNO campus. The night consists of an address from the University President, the Vice President of Enrollment Management and Student Affairs, and other special guests.
UNO Leadership Retreat
The UNO Leadership Retreat embodies the relational leadership model that fosters self development and empowerment in a collaborative manner with others who want to make a difference through their involvement and leadership abilities. For the past twenty years, students have come together for a weekend of leadership development and self-discovery.
Leadership Summit
The Leadership Summit occurs at the beginning of each academic year. The Leadership Summit enables student leaders to network with their peers as well as share ideas and events for the upcoming year. This allows student leaders to network amongst each other, build upon each other's ideas, and create partnerships.
X-Treme Leadership Day
The day consists of a fun-filled high ropes course and various insightful leadership sessions. Twenty five students will be able to sign up to participate free of charge in this valuable experiential learning activity. The day focuses on a high ropes course, which is an outdoor personal development and teambuilding activity. Participants of this day will reflect on their personal achievements and how to overcome challenges. In addition, the activities explore the fundamentals of trust, coaching, decision-making, self-esteem, goal setting, and cohesion.