Table Cover Order Form
Our table covers are UNO blue fabric with a white imprinted logo, usually the co-branded departmental logo as seen in the example pictured here.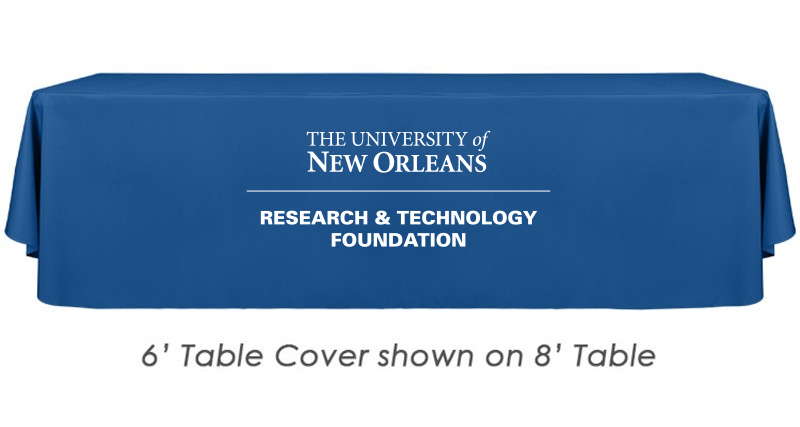 Standard table covers fit a 6-foot work table. Covers for 8-foot tables are also available. Contact creative@uno.edu to request an 8-foot table cover.
The total price for a table cover is approximately $175, shipping included. Please complete the form below to submit an order for a table cover.