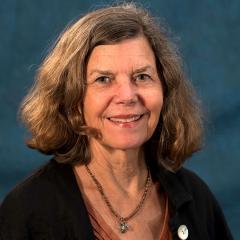 About
I grew up in Albuquerque, New Mexico. I received a B. A. from the University of New Mexico in 1973, majoring in Sociology. I received the Ph.D. from Tulane University in 1993, specializing in nineteenth-century American Literature. I have written on Nathaniel Hawthorne and nineteenth-century language theory. In addition to my interest in Hawthorne and other New England writers, my Western upbringing has led me to research the literature of the westward movement in the nineteenth century. Recently, I have focused on New Orleans Literature as well.
I often teach Freshman Writing and I am particularly interested in how to teach writing effectively. I served for four years on the Freshman Advisory Committee as we re-developed the First Year Writing Program, resulting in a new program that I think is effective and engaging.
Publications
"Taking a Perspective: Hawthorne's Concept of Language and Nineteenth-Century Language Study," Nineteenth-Century Literature 51 (March 1997): 433-454.

Introduction, Things We Cannot Know: Poems by Alan Gerson. Montgomery: MBF Press, 2007.