Monica Teets Farris, PhD, CFM
Assistant Professor, Planning & Urban Studies
Director, UNO-CHART
Contact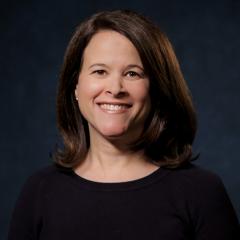 Education
University of New Orleans, Ph.D. Political Science, December 2002. Major Field: Public Law; Minor Fields: Public Policy/Public Administration, Political Behavior Louisiana State University, Master of Arts, Department of Political Science, December 1996.
About
Specializations: Public Policy, Hazard Mitigation, Community Education and Outreach, Flood Plain Management
Research Interests
Hazard Policy, Hazard Mitigation Planning, Community Education and Outreach, Repetitive Flood Loss, Risk Reduction through the Community Rating System (CRS) Director of Center for Hazards Assessment, Response & Technology (UNO-CHART) since 2009.
Founded in 2001, UNO-CHART is an applied social science hazards research center that partners with and supports Louisiana communities in efforts to achieve disaster resilience with a focus on mitigation. Research efforts address repetitive flooding, disaster mitigation planning, community resilience, adaptation planning, the Community Rating System, risk literacy, and hurricane evacuation of vulnerable populations. UNO-CHART is a Louisiana Board of Regents Approved Research Center
Classes Taught:
URBN 4140/5140 - Citizen Participation
URBN 4145/5145 – Green Infrastructure
URBN 4150/5150 – Planning for Hazards