Melanie Stiegler, Ph.D.
Contact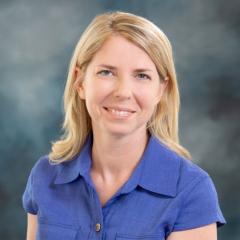 Education
Ph.D., Stanford University, 2010
B.S., Louisiana State University, 2003
About
Dr. Melanie Thompson Stiegler is an instructor who teaches physical geology, introduction to environmental sciences, mineralogy, and petrology. She is a petrologist whose interests involves bridging the gap between deep mantle and surface processes. Most of her research has focused on analyzing the sedimentary record in order to link physical volcanic processes to mantle, atmospheric, and tectonic conditions on the early Earth (~3.5-3.0 Ga).