Matthew A. Tarr, Ph.D.
Eurofins Professor of Analytical Chemistry
Contact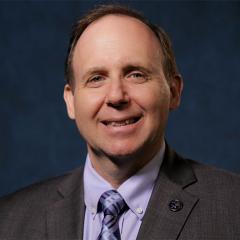 Education
BS, Emory University, summa cum laude
MS, Emory University
Ph.D., Georgia Institute of Technology
Postdoctoral Research, U.S. Environmental Protection Agency, Athens, GA
Research Interests
My research focuses on materials for applications in energy, environment, and health. Areas studied in my research group include: free radical initiated pollutant transformations, photochemical and photocatalytic degradation of pollutants, free radical oxidation of biomolecules, nanomaterials for solar energy conversion (photovoltaics), and nanomaterial-based drug delivery and detection of biomarkers. In addition, I am extensively involved in programs that provide early research opportunities for high school students and undergraduates as well as high school teachers.