Martin T. O'Connell, Ph.D.
Contact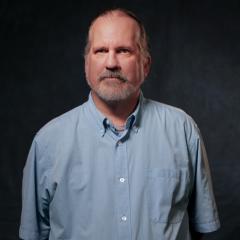 Education
Ph.D., University of Southern Mississippi, 2000
M.S., Virginia Polytechnic Institute and State University, 1991
B.S., Siena College, Loudonville, NY 1988
About
Dr. Martin T. O'Connell is the Director of the Nekton Research Laboratory (NRL) at UNO's Pontchartrain Institute for Environmental Sciences. His research interests involve studying, managing, and conserving aquatic animals in freshwater, estuarine, and marine habitats. In particular the researchers and graduate students in his lab examine long-term changes in fish assemblages, responses of aquatic communities to natural and anthropogenic disturbances, and ecological needs of organisms threatened by changing global conditions. While the focus of most of his research is southeastern Louisiana, he also works with ecological data and organisms from throughout the nation and the world. Since 2000, the NRL has generated ecological baseline data from Lake Pontchartrain, the Biloxi Marshes, and the Chandeleur Islands. Dr. O'Connell and his colleagues have published numerous manuscripts based on these data and realize the value this information holds for protecting these ecosystems from disasters such as hurricanes, coastal land loss, and oil spills.