Mark A. Kulp, Ph.D.
Contact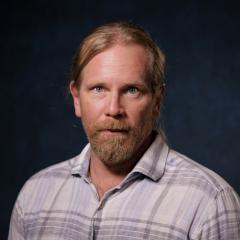 Education
Ph.D., University of Kentucky, 2000
M.S., University of Kentucky, 1995
B.S., Juniata College, 1992
About
My major area of research is the geology of the northern Gulf Coast with a special emphasis on the sedimentary framework of the Mississippi River delta system and evolution of the Louisiana coastal plain in response to changes in sediment supply, sea-level rise, and subsidence. Current investigations include the relationship between marsh health and substrate subsidence, the evolution of Louisiana barrier islands and inlets in response to coastal erosion and interior wetland loss, as well as the latest Quaternary north-central Gulf Coast. Additional research focuses on how the regional geology and geologic processes affect current coastal restoration initiatives across the Louisiana Coastal Zone.