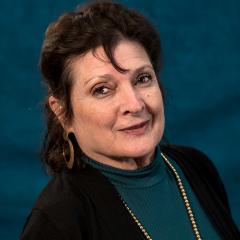 Education
Ph.D., Tulane University, New Orleans
MA, University of New Orleans
BA, University of New Orleans
About
Dr. Lewis' doctoral degree is in British and American Modernism and Performance Studies. In addition, she has a dance background and taught classical ballet for many years. Her specialty is dance in literature and her dissertation "Dance for the World is Dead" examines the centrality of dance aesthetics to the style and structure of modern epics, including James Joyce's Ulysses, William Carlos Williams' Paterson and H.D.'s Helen in Egypt. She has given numerous conference papers and has published in the field, as well.
Dr. Lewis teaches undergraduate literature courses in drama, fiction, American and British literature, as well as New Orleans literature, both onsite and online, in addition to courses in Women's Studies.
Select Publications
"Two Years Out" in "Students Writing and Teachers Reflecting on Post-K New Orleans." Reflections: A Journal of Writing, Service Learning and Community Literacy. Spring 2008. Doreen Piano, co-authored with S. DeBacher, C. Del Russo, E. Lewis, R. Poche.
"Dance" in American History through Literature, 1870-1920. Ed. Tom Quirk and Gary Scharnhorst. Detroit: Charles Scribner's Sons, 2006.