Connie Zeanah Atkinson, Ph.D.
Professor Emeritus
Co-Director, Midlo Center for New Orleans Studies
Joseph Logsdon Professor of History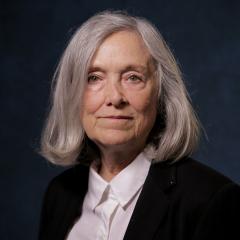 Education
Ph.D., University of Liverpool, 1997
About
Before earning her doctorate at the University of Liverpool's Institute of Popular Music, Dr. Atkinson worked at several New Orleans publications, including the Courier and Figaro newspapers and New Orleans Magazine. She was co-owner, publisher and editor of Wavelength New Orleans Music Magazine. At UNO, Dr. Atkinson created the History of New Orleans Music course and has lectured and written extensively on New Orleans music and tourism. She teaches courses on music, sports and history methods, and supervises the internship program for the department.
Dr. Atkinson has served on the boards of several local cultural organizations, including the French Quarter Festival, Loyola's Crescent City Farmers' Market, Satchmo Summerfest and many others.
In 2013, Dr. Atkinson was awarded the Excellence in Teaching Award by the University of New Orleans International Alumni Association.
Courses Taught
History of New Orleans Music
Public History Internship Program
Public History Methods
Historical Methodologies and Research Design
History of American Sport
Research Interests
Local and Regional, Popular Music, U.S. Cultural