Sabrina Farmer Instructional Lab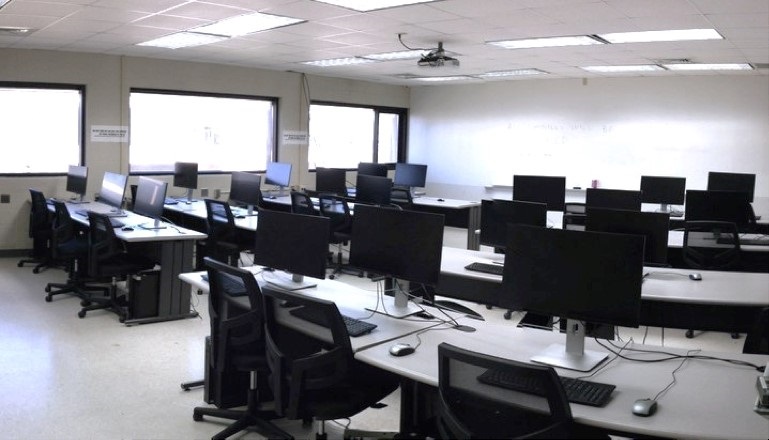 The Sabrina Farmer Software Engineering Instructional Lab is located on the third floor of the Mathematics Building in room 320 and is open twenty-four hours a day, seven days a week. This lab is specifically tailored for courses related to Software Engineering, Application Development and Scientific Computing. See the table below for a full listing of undergraduate classes taught in this instructional lab.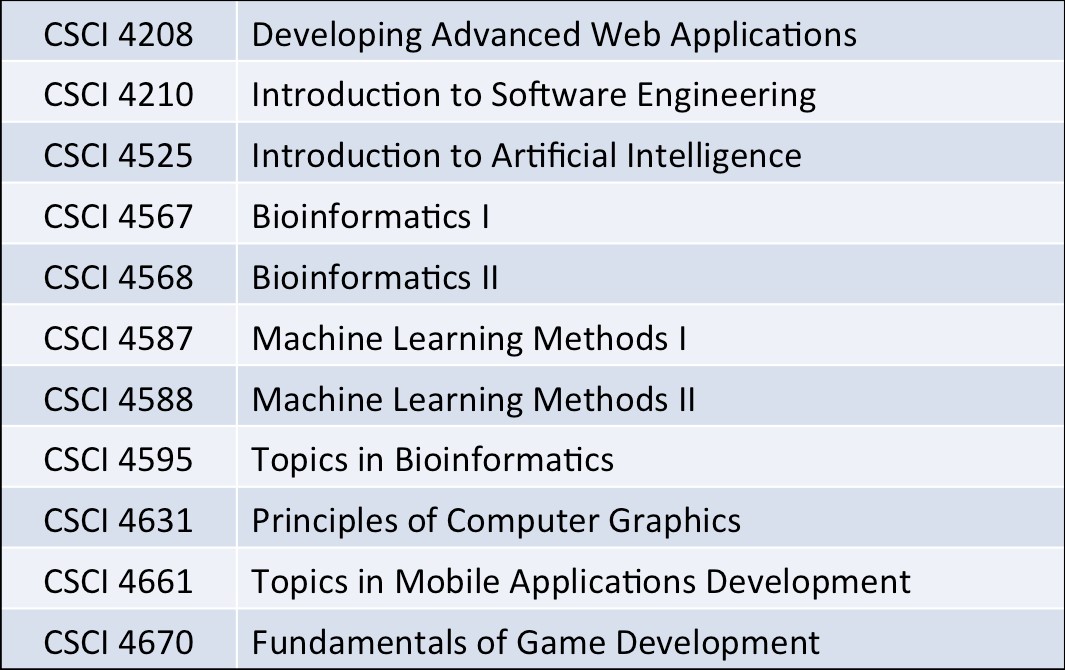 List of Undergraduate Computer Science courses taught in SEIL
SEIL contains twenty-one high-powered media workstations, running Microsoft Windows 8.1 Enterprise edition, installed with a vast assortment of commercial and open source software applications, a selection of which is highlighted in the table below.

SEIL workstation hardware specifications     
All software within the instructional lab is openly available to Computer Science students and is selected based upon consultation with professional developers and researchers. The department's IT Director maintains this lab, and has full administrative privileges over these powerful workstations that allow the department to easily install new software when necessary. These are state-of-the-art machines capable of handling any and all tasks that students and instructors require. A detailed list of these workstations' hardware specifications is provided in the table below.

SEIL workstation hardware specifications 
SEIL is equipped with a High Definition multimedia projector permanently installed onto the ceiling. At 3500 lumens, this projector allows bright, clear presentations even in well-lit environments. Whiteboards cover fifty percent of the wall space, offering plenty of writing area for students and instructors. Outdoor windows fill another twenty-five percent of the lab's wall space, which provide ample, natural lighting. The easternmost wall doubles as the projector's screen and a writing space as it's entirely coated with Dry Erase paint. This allows instructors the flexibility to write, draw, and interact upon projected images.  For lab instructors, there's a dedicated pod positioned in the front of the lab, equipped with a workstation attached to the projector via HDMI, with an additional HDMI connection available for an auxiliary laptop.
When SEIL is not occupied for courses or workshops, the room is open and available to Computer Science students as a public, multi-purpose workstation lab.  Additionally, students may send print jobs from this lab to the student printers located in the Computer Science Tutoring Center.
About Sabrina Farmer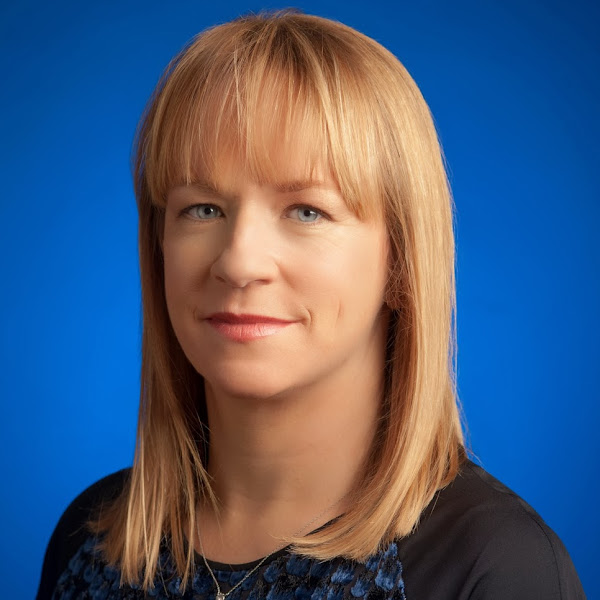 Sabrina Farmer
Senior Engineering Director, Google
Sabrina Farmer is the senior engineering director for site reliability at Google and University of New Orleans alumna. She earned a bachelor's degree in computer science in 1995. Farmer, a native of Marrero, La., is responsible for the reliability of Google's products, several of which serve more than a billion global users every day. Those products include search, Gmail - the world's largest Internet email service, Google Drive, Google Maps, Android and Chrome. She also oversees reliability of product infrastructure including Google's authentication, identity and abuse systems. A year after graduating from college, Farmer founded the Scholarship for Women in Computer Science, which is administered by the University of New Orleans Women's Center.