Howard Evans Instructional Lab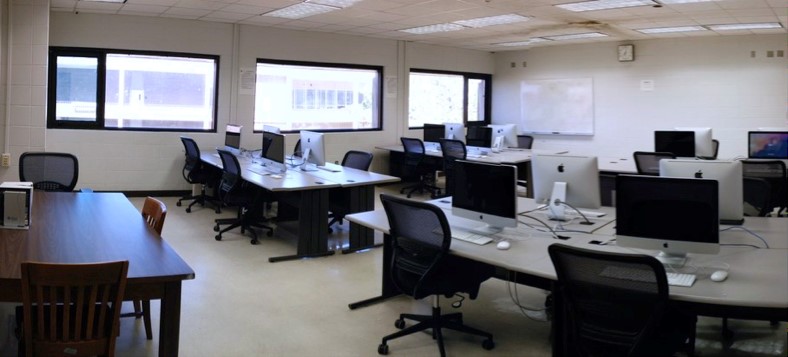 The Howard Evans Instructional Lab (HEIL) is located on the third floor of the Mathematics Building in room 317 and is open twenty-four hours a day, seven days a week. HEIL (pronounced heel) is a public, multi-purpose computer lab dedicated exclusively to students enrolled in Computer Science classes. HEIL contains sixteen Apple iMac computers, running OS X: Yosemite, installed with a vast assortment of commercial and open source software applications; a selection of which is highlighted in the table below.

Software Highlights Installed on the HEIL Apple iMacs 
These systems are configured with the necessary software for all programming assignments or research projects across both the undergraduate and graduate curriculums. This ensures that all UNO students have the resources required to complete their assignments according to their own scheduling needs. The department's IT Director maintains this lab and has full administrative privileges over these powerful workstations allowing the department to easily install new software when necessary. These are powerful machines capable of handling any and all tasks that students require. A detailed list of these workstations' hardware specifications is provided in the table below.

HEIL workstation hardware specifications     
This lab is furnished with a study table on the western wall. Whiteboards cover the eastern wall, offering plenty of writing area for students and instructors. Outdoor windows fill another twenty-five percent of the lab's wall space, which provide ample, natural lighting. Students may send print jobs from this lab to the student printers located in the Computer Science Tutoring Center.