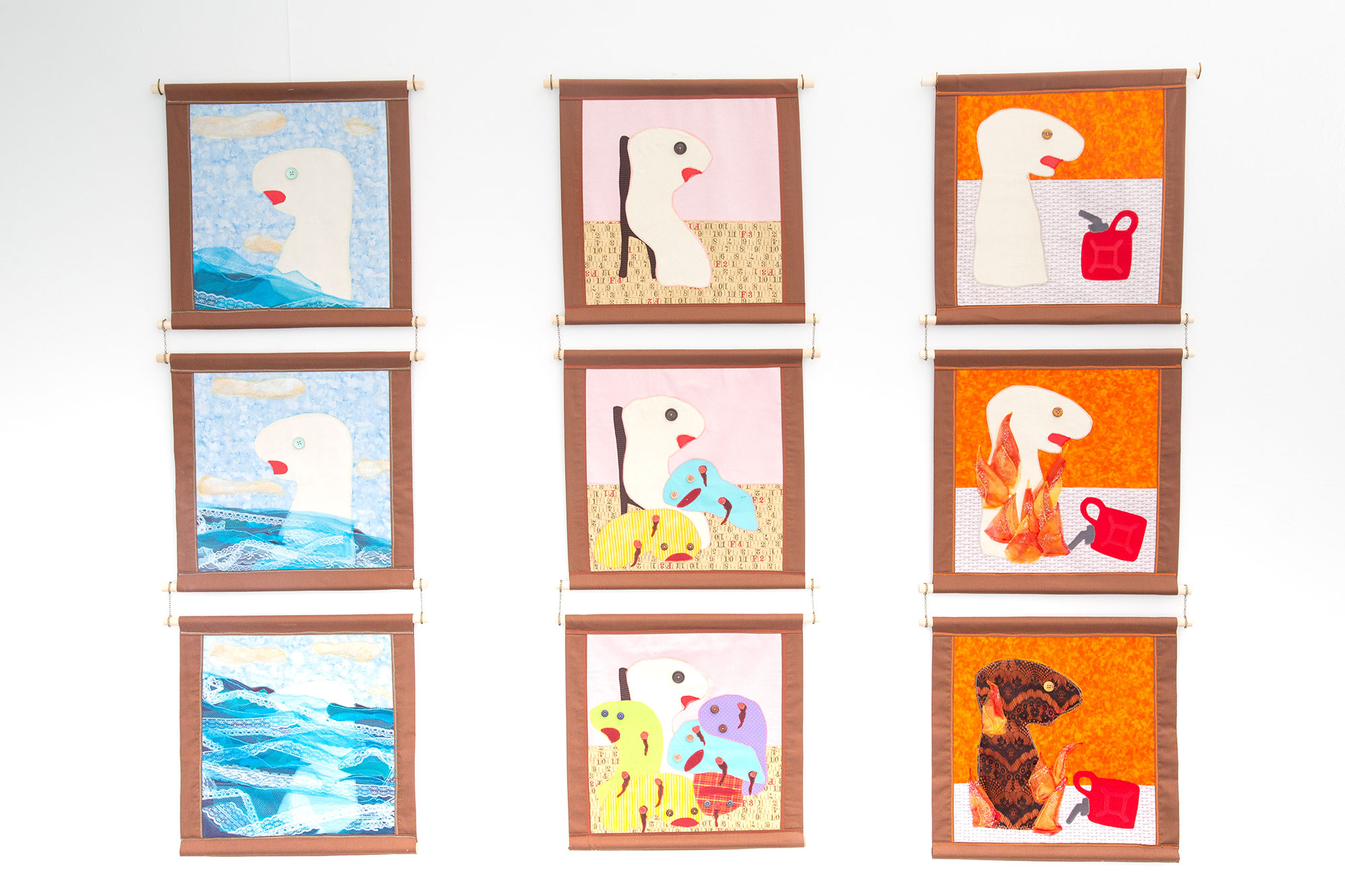 Jane Tardo,
MFA Graduate Spring 2020
Jane Tardo a recent graduate of the UNO MFA in Fine Arts program. She is an inventor, sculptor, and designer. Her work speculates on the products, décor, and experiential needs for a late capitalism apocalypse. Using humor and subtlety, she crafts commodified sculptural installations and sewn tapestries that explore narratives of agency, autonomy, intimacy, and dueling realities in a time of ecological collapse and cultural reification.
Porscha Danielle,
MFA Graduate Spring 2020
Porscha Danielle is a visual artist originally from the Alaskan interior. Her work explores issues and experiences of relating and relationships through a digital lens. With a background in painting and drawing she transitioned to digital art through her professional work as a projection designer for live performance. Her design work and fine art has been supported and exhibited locally, nationally and internationally. She is currently based in New Orleans.