Frequently asked questions
Why should I study abroad?
64% of employers value international experience and consider it important for recruitment
97% of graduates who studied abroad found employment within 12 months of graduation
25% of graduates who studied abroad earned higher starting salaries
80% of students reported that study abroad prepared them to better adapt to diverse work environments
Why should I study abroad with UNO?
Almost 17,000 students have studied abroad with UNO since 1973
You can earn UNO college credits in exciting destinations
No foreign language skills or knowledge are required
In 2017/2018, UNO awarded over $70,0000 in institutional awards and scholarships to nearly 60 "Privateers" studying abroad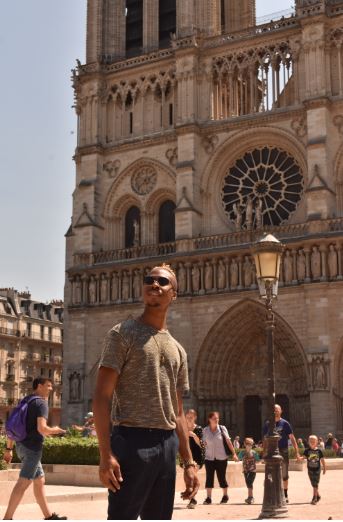 Why should I enroll in the Glories of France program at UNO?
Making the decision to study abroad in Montpellier next summer is one of the best ways to utilize your time as a college student. Getting to earn college credit while you experience true French cultural immersion in the idyllic setting of the south of France is sure to give you an unforgettable summer.
Montpellier is located in France's Languedoc-Roussillon region, which is well known for its gorgeous Mediterranean beaches and its remarkable wine. Our weekly field trips take advantage of our setting and offer trips to the nearby beach (also accessible on your own via public transportation) and local winemakers (which you can sample at lunch in the cafeteria daily or at the local farmer's market as well).
How can this program help me progress towards my degree?
Many of the classes that we offer on this program are a part of UNO's General Degree Requirements meaning that they are classes you will need to take in order to receive your degree, regardless of what your major is here at UNO. So why not take these classes abroad?
Students that have already fulfilled their general education requirements can also use classes on our programs as electives as well. We recommend that any student interested in studying abroad meet with our office and their academic advisor to see how studying abroad can work for them.
Is there a list of all the classes offered on UNO's Summer study abroad programs?
Yes! A list of all courses offered this summer on our programs can be found here: http://new.uno.edu/studyabroad/summer_courses
Students can use this list when consulting with their academic advisors to determine which study abroad programs are the right fit for their degree plan.

What will my schedule be like in Montpellier?
Classes are generally held from 8:00 am - 5:00 pm on Monday and Tuesdays each week (more on daily schedules below). On Wednesdays, classes will occasionally be held in the morning, but we try to reserve most Wednesdays for all-day field trips to nearby towns. On Thursdays, classes end by noon or earlier, depending upon the schedule. All students will receive syllabi for their classes on the first class day and can make travel plans accordingly. In general, students are able to travel from noon on Thursdays thru the weekend while on the program. The only exception to this is the first weekend (reserved for our group trip to Paris, which is required for all participants).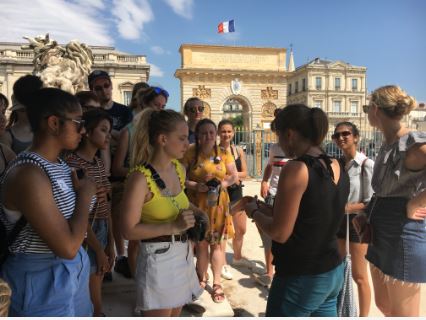 What are the admission/eligibility requirements for the program?

Academic Admission Requirements
Undergraduates with a 2.25 cumulative GPA and graduate students with a 3.0 cumulative GPA are eligible to apply. Non-UNO students must submit an official transcript and other application materials to the Glories of France program coordinator. New students seeking college credit must meet the general admission requirements of the University of New Orleans.
Student Conduct Admission Requirements
Students must be in good standing with their home institution to be considered for admission to the Glories of France. As part of the program application, all students must complete the "Academic & Disciplinary Record Form," including the authorization to release academic and disciplinary records to the Glories of France program administration for verification with the Student Conduct office at the home institution. These records, which will be reviewed by authorized program personnel only, will be used to determine eligibility for admission to the program. Students on disciplinary and/or academic probation will not be accepted to the Glories of France program. After review of all application materials, students will be notified in writing of their admission status with the Glories of France program.
What will my days be like in Montpellier?
UNO students are required to take 6 hours (2 classes) while in Montpellier. Classes are generally about 2 hours long, to allow you and your professor time to explore the local area during class--you definitely won't be sitting inside of a classroom all day this summer! So classes are scheduled in the following blocks: Period I (8-10), Period 2 (10-12 pm), lunch from 12-1, and Period 3 (1-3 pm).
A light breakfast is provided for students by the UNO Ambassadors each morning that class is held (generally Monday-Thursday). Students will go to class and then eat as a group from 12-1 pm on class days. Most Wednesdays are reserved for our field trips, with our arrival and departure times different each week. In general, students wanting to travel on the weekends can safely make plans that allow them to leave Montpellier after 12:00 pm on Thursdays and return by Sunday evening.
In addition to the Paris field trip on the first weekend of the program and our weekly field trips, your professors may decide to take you on class trips during class time to apply what you're learning "inside" the classroom outside as well. The whole point of your summer in Montpellier is to learn in a personal way that you can't do from staying inside your classroom all summer, so we work hard to take advantage of the local area.
On Mondays we will have group meetings (time TBD) so that you're aware of everything going on each week and can talk with other students about coordinating weekend travel if you wish.
Although students are free to travel on the weekends, many also remain in Montpellier because there are a ton of fun things to do here, too. The weekly Friday night Estivales wine and food festival is a favorite of students in years past, as is dining and shopping at the many cafes and shops downtown.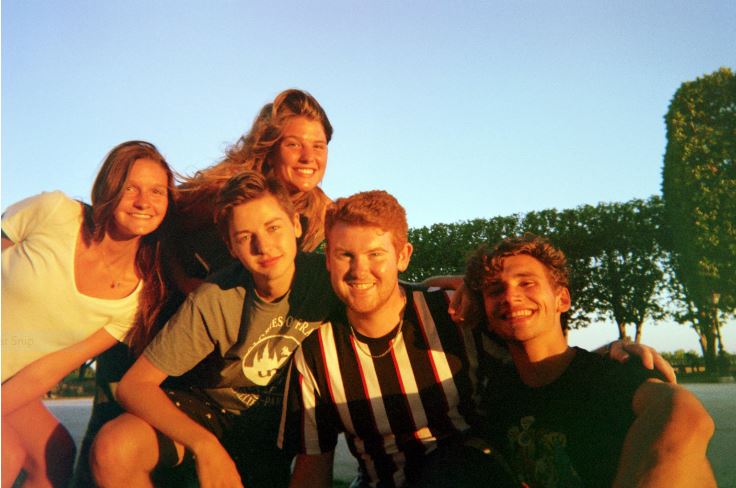 How much spending money do I need?
As breakfast and lunch are included in the program cost during class days, students are responsible for most of their dinners and weekend meals. A student can get by very cheaply if he/she uses the kitchenette in each room (i.e. a bag of pasta and a jar of pesto would cost about 4 euros and work for a few dinners). However, students with more money could certainly spend several times that by eating out at a local cafe, if their budget allows (i.e. 10-15 euros for dinner). The same can be said for students staying in Montpellier each weekend versus those traveling each weekend, or those who tend to shop and buy a lot of things versus more conservative spenders. We have an Excel budget spreadsheet that we share with students to help them better estimate their spending, so if this is something that you're interested in, please take a look under the FORMS heading for this template so you can best estimate what you might spend this summer.
Why should I study with this specific program?
Foreign language skills are not required, we are here to help you!
Breakfast and lunch (on class days) and housing is included for the month you're here, so your arrangements have already been made.
Weekly field trips are included, all you need to do is show up to the bus and be ready to learn
You will make new friends from UNO, other American universities, and perhaps even local French friends, too!
It will change the rest of your life! Since the program began in 1983, we have taken over 1,150 students abroad to France each summer. So many of them report back to us with how much this one summer impacted their lives--how discussing their experience in a job interview helped them get hired, how it inspired them to do a longer study abroad program, or even how it just allowed them to expand their comfort zone. The benefits of this are endless, but if you need convincing, we're happy to also connect you with a past student to ask him/her questions about their summer, too.
Europe is at your fingertips! Choose to dive deeper into Montpellier by staying there on weekends (there's DEFINITELY enough events going on around town to keep you busy!) or by traveling across Europe on free weekends. See our presentation under VIDEOS for a slide that compares the cost of travel in Europe--getting around from Montpellier is cheap and easy--so start dreaming of your weekend plans now!
What should I be doing to make sure I'm prepared for this summer (before I'm accepted)?
if you've never left the country before or never studied abroad before, it can seem overwhelming, but do not worry! Keep in mind that many of our students are in your shoes--they've also never left the country before! So whether this is your first time on a plane or if you're an experienced traveler, here's a general timeline of what you want to do and when to do it by:
Apply for the program (select your classes, pay your $300 deposit)
Submit required paperwork to our office (upload your photo, immunization records, etc.)
Apply for a passport (if you don't have one already, or renew yours if necessary). Be sure to send us a copy of the page that has your photo on it once you receive it as we require that for our records.
Apply for awards and scholarships (learn more under Scholarships)
When should I get my passport?
As soon as possible! Passports can take weeks or sometimes even months to be processed, so please don't wait until the last minute to begin this process. You can apply for a passport at most major post offices. Please visit this website for more information: http://travel.state.gov/passport/passport_1738.html
Also don't forget to share a copy of your passport (the page with your photo and passport number) with our office as we require it prior to departure.
I am a UNO student interested in using Financial Aid for this study abroad program. Where can I learn more about how this works?
Please visit the UNO Financial Aid website here (http://new.uno.edu/financial-aid) for more information and for deadlines for securing your aid for the summer.
How do I choose and enroll for classes?
When you apply, you select from a list of classes listed on the form. You will select one for the "1" section and "2" section, etc. UNO students should select only two classes (6 hours). You should also need to select alternate classes in case your first choice is full. It is up to the student to talk to his or her university and counselor to make sure the credits can be transferred for a specific class.
What about books for my class?
When your classes are confirmed, you will receive a list of books to order. You may purchase these books from your local bookstore or order online. You must purchase these materials and take them with you to Montpellier--there is no address for you to ship anything (luggage or otherwise) while you are abroad, unfortunately.
What if the class I chose does not "make"?
Because of the limited size of our program, not all classes will have enough students to make. This is why it's so important to choose your course early in order to give that particular class the best chance of making. If your class is not available, we will place you in your alternate choice of courses. You will receive confirmation of your course list prior to departure. Please note that until you receive class confirmation, your class is not yet confirmed.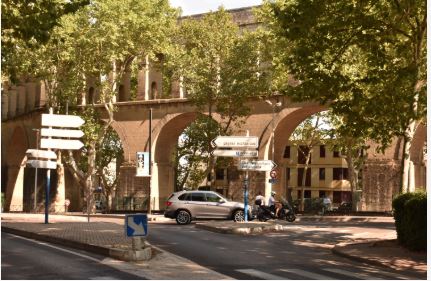 I've been accepted! Now what should I do?
Once you've been accepted into the program via email and after doing your happy dance:
Start looking at flights (feel free to run your itinerary through our office to make sure it will have you arriving/departing by the right time)

Send your flight information to our office via email (to GOFMC@UNO.EDU)

Start budgeting for your summer (you can use our Budgeting tool under Forms for help with this)

Make notes about future payment deadlines and make sure to make your payments on time. Also let us know if you are planning on using Financial Aid for this summer (see Fees page if you have questions)

Follow us on Instagram (GloriesofFrance) and Facebook (GloriesofFrance) so that you can meet other program participants and chat with them before arriving in France. By adding us as a "friend" on Facebook, we can add you to our closed group for this summer's other participants. Many students plan travel before or after the program with other students that they meet here, so feel free to communicate with others on this!

Consider taking a look at a list of Frequently Purchased Items here (we've created one here just as a guide, but you certainly do not NEED everything here)

Once your classes are confirmed via email, make sure to purchase all required materials/download/print any materials shared with you BEFORE leaving for France. We do not have a mailing address in Montpellier, so it is EXTREMELY IMPORTANT that you take these materials with you before leaving the U.S.

Take a look at the student Handbook and attend your pre-departure orientation. Be sure to come with questions!
Also, keep in mind that our office will let you know when we need something from you. Feel free to always call or email us if you have questions about what you may be missing. We generally hold an orientation sometime in late spring to go over the summer and the date for that will be emailed ahead of time; however, if you need guidance or have questions do not hesitate to let us know beforehand--that's what we're here for!
I take medication. What should I do to before going abroad?
Make sure you disclose any/all medications you are taking to us via the Immunization/Medical form that you are required to submit. This is kept confidential, but we do need to have this information in case anything happens to you while we're abroad. Make sure that you take enough of your medication with you before you leave the U.S. and that you keep it in its original container, as prescribed in case customs in France has any questions. It can be very difficult to fill prescriptions in France (if it can be done at all), so please make sure that you take what you will need with you before you leave.
Can my family and friends mail me things while I'm in France?
Unfortunately we do not have a mailing address during our short stay in Montpellier. Tell your friends and family this in advance as every year we have had disappointed students whose friends and family members wasted money shipping them packages only to have them returned as undeliverable. This is also why you will want to bring your class materials with you before arriving in France as you cannot have them shipped to you.
When do I pay for the program?
Once your initial $300 payment is received, you will be sent an e-mail reminder for the remainder of the payments. It is your responsibility to keep up with the schedule of payments. Note that another $500 payment is due by March 15, 2022 and that the final program balance is due by April 15, 2022. It is imperative that you keep up with the schedule of payments or you may be placed on a waiting list! The payment schedule is listed on our website. If you are pending financial aid, please let our office know so we can note this in your file. You can always make a payment online at: https://inst.uno.edu/secure/intled/inst/payments/
How do I book my flight?
Our office can give you advice regarding flights but you must book your flight on your own. Do not make non-refundable reservations until the program is confirmed by our office. Also, please consult with us regarding time of arrival, etc. so we can help you decide on the best venue. We request that students arrive before 8:00 p.m. on the first day of the program (June 28, 2022) and depart before noon on the last day of the program (July 29, 2022).

Most students like to travel with others on the program. A good option is to book the same flight as one of our faculty members who are experienced in traveling to our destinations and can maneuver their way through airports. We will share everyone's flight information ahead of time so you can see if anyone else is on your flight and coordinate taxis, etc. if you wish.
You can make plans online through agencies such as www.orbitz.com, www.statravel.com, and more. Please be sure to go with a trusted site and also make sure to book the correct dates (keeping in mind you may need to depart a day prior to the program start date as most flights are overnight). If you have a question about arrival dates, please email us before booking your flight (gofmc@uno.edu). You can also use a travel agent or frequent flyer miles. Once you have your itinerary, e-mail it to us and we will look at everyone's flight plans so we can coordinate travel partners.
Students must ARRIVE in Montpellier (airport code MPL) on June 28, 2022, meaning that you must depart from the U.S. on June 27, 2022. Students must DEPART Montpellier on the morning of July 29, 2022.
We will send you specific instructions about transportation to the dorm/apartments before the program.
Is there a pre-departure orientation?
Yes, there is an onsite orientation at UNO before our departure. Of course, not all students can attend (many of our participants are not local) so we will have another orientation upon arrival in Montpellier. Our Student Handbook will answer most of the questions you will have about the program. Please read this handbook before orientation so that you can get any questions that you may have answered.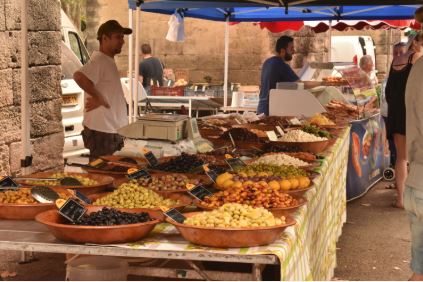 Is insurance provided for students on this program?
Yes. More information on our 2022 insurance plan will be updated in Spring 2022.
Where can I make a payment?
You can pay your payments online at:
https://inst.uno.edu/secure/intled/inst/payments/
What is the application deadline?
There is no official application deadline for the program. However, there are several reasons we encourage students to apply as soon as possible. Our program can fill at any time, and once we hit maximum capacity, we will start waitlisting students, which means that your registration for the program cannot be guaranteed. Also, even if the program has not filled, specific classes can fill up early. So if you are hoping to take specific classes on the program this summer, enrolling early is the only way to guarantee your enrollment in your first-choice classes. Also, for UNO students applying for our programs and for UNO-specific awards (such as UNO Ambassador awards or SGA awards) we require students to first apply to their program of choice in order to be eligible for any awards. For more questions related to the application process, please email us at gofmc@uno.edu
What if I have other questions?
Having questions is normal! If after reading your Student Handbook, you have other questions we have not answered, please feel free to contact us by calling (504) 280-3132, e mailing gofmc@uno.edu , or if you are a local student, stop by the UNO International Center, Room 126.