Philip DeVries, Ph.D.
Professor Emeritus
Ph.D., University of Texas at Austin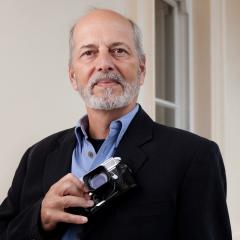 About
For over 30 years I have done intensive fieldwork in tropical habitats and made original discoveries on many species and the evolutionary and ecological processes that influence them. My projects typically include many local people, undergraduate and graduate students as research assistants and collaborators.
I maintain a broad interest in comparative biology, ecology, evolution, and conservation biology, but my background and training is particularly strong in the ecology and evolution of butterflies. My research consistently uses a vigorous field-based, organismal approach, and long-term studies are recurrent themes in my research program. I particularly enjoy field and lab experiments that meld ecological and evolutionary perspectives to explore biological diversification, multi-species interactions, and discovery science. Several types of questions especially intrigue me: What factors contribute to the patterns, organization and maintenance of biodiversity, and are patterns of diversity shared among different habitats? Under what circumstances do symbiotic associations occur, and what factors are fundamental to the evolution and maintenance of these associations?