Mary Ann Davis, Ph.D.
Contact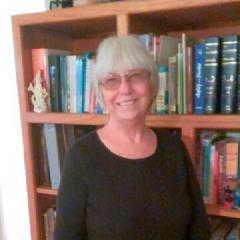 Education
Ph.D., Texas A&M University
Research Interests
Demography, Aging, Life Course Issues, Child Adoption, and Gender
Mary Ann Davis is affiliated with the University of New Orleans as a faculty member in the Distance Learning program of the Department of Sociology and Anthropology. Dr. Davis has also taught at Sam Houston State University, Brandman University, The University of West Alabama and Lamar University.
Dr. Davis currently teaches both graduate and undergraduate courses at UNO including Davis currently teaches undergraduate and graduate-level courses in Introduction to Sociology, Racial Issues, Social Stratification, The Family, Gender, Pop Culture, and Aging.
Dr. Davis's publications follow her research interest in Demography, Aging, Life Course Issues, Adoption and Gender. In the area of aging, her research involved an analysis of the demography of Alzheimer's Disease in the United States. In the area of Adoption she conducted research of flows of intercountry adoptions and the demography of adoption behavior in the United States. As a result she has authored a number of peer-reviewed articles, book chapters and encyclopedia entries. Selected publications include three books: Alzheimer's Disease Mortality: A Demographic Analysis of Alzheimer's Disease Deaths in the United States from 1998 to 2002. Saarbrücken, Germany and VDM Verlag; Children for Families or Families for Children: The Demography of Adoption Behavior in the U.S. New York: Springer Publications. She co-authored with D.Nicole Farris and D'Lane Compton. Illuminating how identities, stereotypes, and inequalities matter through gender studies. New York: Springer Publications. Dr. Davis has also authored a 2011 article, "Intercountry Adoption Flows from Africa to the U.S.: A Fifth Wave of Intercountry Adoptions," International Migration Review 45 (4): 784–812 and is currently completing a book chapter for the 2019 2nd edition of the Handbook of Population.