Laszlo Fulop
Professor (Documentary, Video Writing)
Contact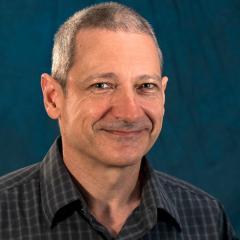 Education
Master of Fine Arts from the University of New Orleans
About
Laszlo Fulop teaches Documentary Production, Script Analysis, Spring Film Production, Video Writing, and Screenwriting. He received his Master of Fine Arts from the University of New Orleans in 2000.
In the past few years, Laszlo has been credited as director, producer, videographer, and editor in various film and television projects, including documentaries, feature films, TV pilots, and short films. His credentials include an Addy Award and several film festival appearances. His recent work includes Tim's Island, a documentary about Hurricane Katrina in New Orleans co-directed, co-produced, and edited by Laszlo. The film is available from IndiePix.
The Sunken City: Rebuilding Post-Katrina New Orleans , his new documentary co-directed and co-produced with Marline Otte (Associate Professor, History Department, Tulane University), has been screened at film festivals and various college campuses nationwide and internationally. The documentary is available from Sky Merchants and from Amazon.
External Links
Immigrants - Multi-screen Installation by Laszlo Fulop and Marline Otte A Presentation of the Contemporary Arts Center and the New Orleans Film Society, as part of the Cinema Reset exhibition
Sky Merchants