Justin Maxwell
Associate Professor (Playwriting)
Contact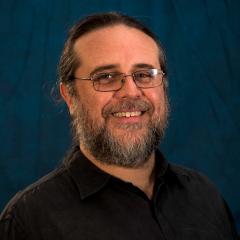 Education
M.F.A., Hamline University
About
Area of Specialty: Playwriting
Recent Works: The Canopic Jar of My Sins (play), Niagara Falls (play), A Blinded Horse Dreams of Hippocampi and Other Plays (book), An Outopia for Pigeons (play).
Justin Maxwell is an Associate Professor teaching playwriting in the MFA program at the University of New Orleans. More about his work is available here. For the 2020-21 academic year, he was awarded an ATLAS-BoR grant to finish his play Palimpsests of Agrippina Minor. His one act play "Now Maybe Sunbeam" was produced through Flying Solo! and online@theSpaceUK and is available online.
In 2019, his play The Canopic Jar of My Sins premiered at Swandive Theatre in Minneapolis, and his play An Outopia for Pigeons received its California premier at Gestalt Theatre in Riverside. His plays have been produced in the United States and Canada. His collection of short plays, A Blinded Horse Dreams of Hippocampi and Other Plays, is available from Alligator Pear Publishing. His prose has appeared in the journals Theatre/Practice, Eleven Eleven, The Fourth River, Minnesota Playlist, Contemporary Theatre Review, American Theatre Magazine, and others. His essay "Of Daffodils" is available online through The Fourth River literary journal.