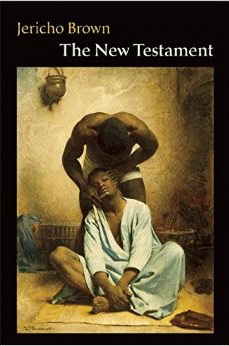 JERICHO BROWN
The New Testament
(Poetry: Copper Canyon, 2014)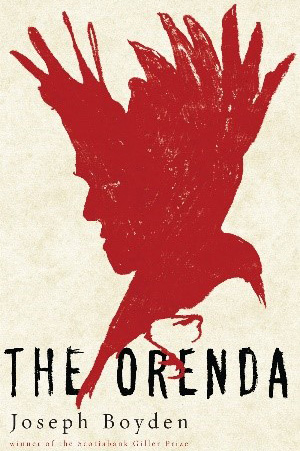 JOSEPH BOYDEN
The Orenda
(Novel: Knopf, 2014)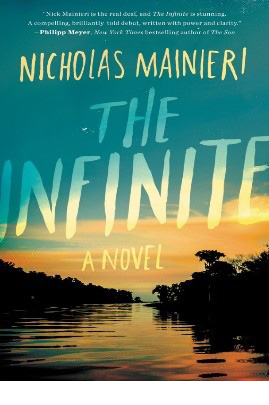 NICHOLAS MAINIERI
The infinite
(Novel: HarperPerennial, 2016)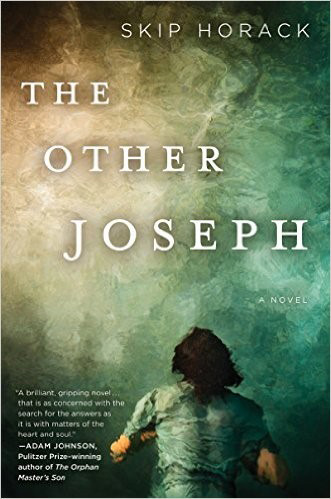 SKIP HORACK
The Other Joseph
(Novel: HarperCollins, 2015)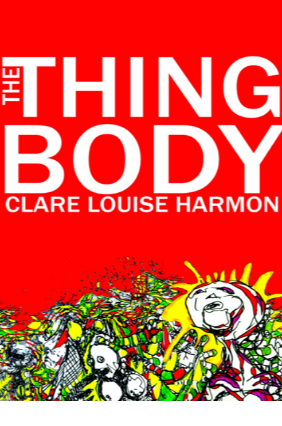 CLARE LOUISE HARMON
The Thingbody
(Poetry: Instar Books, 2015)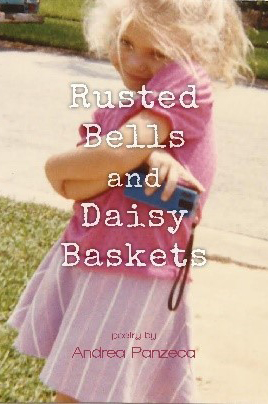 ANDREA PANZECA
Rusted Bells and Daisy Baskets
(Poetry: Finishing Line Press, 2016)

SONJA LIVINGSTON
Ghostbread
(Creative Non Fiction: University of Georgia Press, 2010 )

BILL LOEHFELM
The Devil in Her Way
(Novel: Farrar, Straus and Giroux, 2013)
"An absolutely original voice..." John Lescroart, author of Nothing but the Truth"

CAMILLE MARTIN
Looms
(Poems: Shearsman Books, 2012)
"... these hopeful, haunted poems populated by children and prisoners give off a melting, tactile glow."—Arielle Greenberg

LISH MCBRIDE
Necromancing the Stone
(YA Novel: Henry Holt, 2012)
"Between the sparkling dialogue...and the assured balance of hilarity and horror, readers will be thrilled to re-enter McBride's world." -- BCCB

LYNDA RUTLEDGE STEPHENSON
Faith Bass Darling's Last Garage Sale
(Novel: Doubleday,2012)
"Lynda Rutledge has a wonderful, fresh Southern voice to go with her talent..."-Haywood Smith, New York Times bestselling author, The Red Hat Society

BILL LAVENDER
Memory Wing
(Poems: Commonwealth Books, 2011)
"This is a grand American long poem Doc Williams would be proud of."—Andrei Codrescu

BILL LOEHFELM
The Devil She Knows
(Novel: Farrar, Strauss and Giroux, 2011)
"Rarely has a crime novelist launched a career with a trio of books that display such superior craftsmanship." —Bruce DeSilva, The Associated Press

CHRISTINE STREVINSKY
...from the memoirs of a partisan girl child
(Poetry: Finishing Line Press, 2011)

JEN VIOLI
Putting Makeup on Dead People
(YA novel: Hyperion, 2011)
"Although some wry comedy seeps into the narrative, Donna's focus, and the book's, remains on respecting the dead people and easing the grief of their families. As Donna learns how to care for dead people she also begins to care for living ones." Kirkus Reviews

REBECA ANTOINE, ed.
Voices Rising II: More Stories from the Katrina Narrative Project
(Interviews: UNO Press, 2010)
"Many books have been written about the tragedy, but the work done by University of New Orleans students to collect these survivors' narratives in 2005 is groundbreaking." --Colleen Mondor, Booklist

PETER GEYE
Safe from the Sea
(Poems: Unbridled Books, 2010)
"Geye is a skilled and subtle observer [who] excels in creating characters... —New York Journal of Books

BILL LAVENDER
Transfixion
(Poems: Garrett County Press, 2010)
"...a welcome, energizing presence in this new book."—Pete Thompson

JESSE LOREN
Screamin' Meme
(Poems: Tower Books, 2010)

CAMILLE MARTIN
Sonnets
(Poems: Shearsman Books, 2010)
"...a fun, almost Hopkinsesque piece that flirts with nonsense, but stays syntactically coherent." – Quill and Quire

LISH MCBRIDE
Hold Me Closer Necromancer
(YA novel: Henry Holt, 2010)
"Hold Me Closer, Necromancer is entertaining, offbeat, hilarious, and flat-out fun. We loved it." —Justine Magazine

NICOLE MCCLELLAND
For Us Surrender Is Out of the Question
(Nonfiction: Soft Skull Press, 2010)
"Alternately poignant and raucous, angry and heartbreaking . . . McClelland's reporting is very much from-the-ground-up, far livelier than we will ever get from the average foreign correspondent." Adam Hochschild

REBECA ANTOINE, ed.
Voices Rising: Stories from the Katrina Narrative Project
(Interviews: UNO Press, 2009)
"Occasionally funny, often inspiring, and always heartbreaking, these stories reveal the indomitable character of the Big Easy." –Publishers Weekly

ANDREA BOLL
The Parade Goes on Without You
(Fiction: Nolafugees Press, 2009)
"This brief, intense story is a wide-open window into a rich New Orleans culture, as well as a depiction of the way people fall in and out of love with this city, why they choose to go or stay, resist or submit to its seductions." –Susan Larson, New Orleans Times Picayune

ERICA DEBELJAK
Forbidden Bread
(Memoir: North Atlantic Books, 2009)
"[T]he author offers an intriguing story about the birth of a new state as well as the 'series of coincidences, mishaps, and thunderbolts' that led [her] from Brooklyn to Ljubljana."—Publishers Weekly

GINA FERRARA
Ethereal Avalanche
(Poetry: Trembling Pillow Press, 2009)
"...a fierce memo to us, that life's greatest adventures come with a daunting price tag: Flesh and Blood.
—Dave Brinks, author of Caveat Onus

SKIP HORACK
The Southern Cross
(Stories: Mariner Books, 2009)
"Horack's style has a beautiful edge to it; the range of his sympathy makes this a wonderful collection."—Colm Tóibín

BARB JOHNSON
More of This World or Maybe Another
(Short Stories: Harper Perennial, 2009)
" These are stunning stories...the kind that reveal, enlarge, and make living seem worth the trouble." Dorothy Allison, author of Bastard Out of Carolina

ROBIN KEMP
This Pagan Heaven
(Poems: Pecan Grove Press, 2009)
".. a powerful and
persuasive voice that maintains authenticity and authority...demonstrating both formal skill and a convincing conversational ease..."--Edward Byrne, Valparaiso Poetry Review

AMANDA BOYDEN
Babylon Rolling
(Novel: Pantheon, 2008)
"Boyden's second novel is an adroit, compulsively readable study of a city and the shared humanity that unites its diverse inhabitants."
–People, four out of four stars

JOSEPH BOYDEN
Born with a Tooth
(Short Stories: Cormorant Books, 2008)
"Boyden strikes an accessible, unique, and nuanced tone...loss, celebration, nostalgia, irony, and resolve all coalesce into a definitive wisdom." –Duffy Roberts, Canadian Literature

JERICHO BROWN
Please
(Poems: Western Michigan University, 2008)
"Everyone sings in this live-wire, passionate book... Please is a stunning debut."—Mark Doty

JOE LONGO AND JARRET LOFSTEAD, eds.
Soul is Bulletproof
(Reportage: Nolafugees Press, 2008)

JOE LONGO AND JARRET LOFSTEAD, eds.
Year Zero
(Reportage: Nolafugees Press, 2007)

AMANDA BOYDEN
Pretty Little Dirty
(Novel: Vintage, 2006)
" Funny, sexy, inventively told, and scary as hell — a gutsy debut." Dani Shapiro, author of Family History

JOSEPH BOYDEN
Three Day Road
(Novel: Penguin Books, 2006)
"A devastatingly truthful work of fiction...grave, grand, and passionate." -Louise Erdrich

GINA FERRARA
The Size of Sparrows
(Poems: Finishing Line Press, 2006)

BILL LAVENDER
I of the Storm
(Poems: Trembling Pillow Press, 2006)
"A one-man chorale of invincible life, rising out of floods and exiles and returns." -Anselm Hollo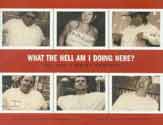 ABRAM HIMELSTEIN
What the Hell Am I Doing Here?
(Photo/Essay: Garret County Press, 2003)
"The result is a wonderful photographic poem...Excellent." -- Doug MacCash, Times-Picayune

ROBERT FLORENCE
New Orleans Cemeteries: Life in the Cities of the Dead
(Photo/Essay: Batture Press, 2005)
".. a fascinating ride through places where memories of loved ones are still very much alive." -- The Times Picayune

BILL LAVENDER
While Sleeping
(Poems: Chax Press, 2004)

BILL LAVENDER
Look the Universe is Dreaming
(Poems: Potes & Poets Press, 2003)

SUMMER WOOD
Arroyo
(Novel: Chronicle Books, 2002)
"Summer Wood's writing is full of sweet weather and tender mercies. A distinct and passionate voice is born." –John Nichols, author of The Milagro Beanfield War

ABRAM HIMELSTEIN & JAMIE SCHWESER
Tales of a Punk Rock Nothing
(Novel: Garret County Press, 1998)
'Tales' is an excellent documentation of the time, place and soul of a movement that echoes in the background of popular music today. --The North Texas Daily

CHRISTINE STREVINSKY
Dark Hour of Noon
(Novel: Lippincott Williams & Wilkins, 1982)