John J. Kiefer
Professor
Director, MPA Program
Contact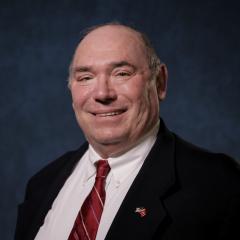 Education
Ph.D., Old Dominion University, 2001
MUS, Old Dominion University, 1997
MSA, Central Michigan University, 1989
BBA, University of Mississippi, 1975
About
Dr. Kiefer is Professor and Director, MPA Program in the Department of Political Science at the University of New Orleans (UNO). Prior to coming to UNO, Dr. Kiefer was a Research Professor at Old Dominion University in Norfolk, Virginia. He is a retired U.S. Marine Corps officer.

John implemented the Hazard Policy specialization within the Master of Public Administration program at UNO. He teaches courses in hazard policy/administration and technology. In his applied research, Dr. Kiefer specializes in the development of outcome-focused collaborative networks to create disaster resilience, especially focused on vulnerable populations. Professor Kiefer has been principal evaluator for a broad range of programs funded by the U.S. Department of Education, State of Louisiana, and several cities. He has delivered numerous papers and chaired panels at professional meetings in the United States and Canada.
Dr. Kiefer is written numerous articles and book chapters, and is the co-author of two books on hazard policy. He is the recipient of the Chester A. Newland Presidential Citation of Merit, as well as the William Petak award, both honors awarded by the American Society for Public Administration. John serves as past President of the Southeastern Conference for Public Administration, as past Chair and a senior advisor to the Section on Emergency and Crisis Management of the American Society for Public Administration and on the Executive Board of the Southeastern Conference for Public Administration. His current research interests include hazard policy, emergency management, and technology issues.