Joanna Leake
Professor (Fiction, Screenwriting)
Contact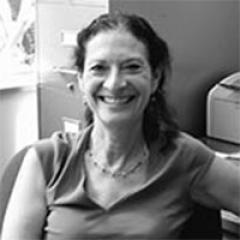 Education
MA, SUNY at Buffalo, 1976
About
Area of Specialty: Fiction, Screenwriting

Joanna Leake was born and raised in Baton Rouge, La. She graduated magna cum laude from Vassar College and received a Master of Arts in the Humanities from the State University of New York in Buffalo. She is a Professor of English and served from l992-2001 and from 2003 to 2009 as the Director of the Creative Writing Workshop.
Ms. Leake is the author of A Few Days in Weasel Creek. The screen adaptation of this novel was a C.B.S. movie-of-the-week. In addition, she has written screenplays under contract for Rainbow Productions, Twentieth Century Fox and Warner Brothers. Three of her manuscripts have been optioned for screen rights. Two textbooks, The Illustrated Guide to Writing and The Illustrated Guide to College Composition, co-authored with James Knudsen, have been published by Longman. Ms. Leake's short fiction has appeared in the Intro anthology, Cultural Vistas, Xavier Review, The Panhandler, Louisville Review and Apalachee Review. She has reviewed books for the Los Angeles Times, and her articles have appeared in Architectural Digest and Vignette. For ten years she reviewed films with Rick Barton on WWNO, the NPR affiliate in New Orleans. She is the past President of the Gulf Coast Association of Creative Writing Teachers, former associate editor of Short Story, editor of the literary magazine, Bayou.
Joanna Leake lives in New Orleans with her husband, David, and dogs, Waylon and Panda.