Jeffrey Parker, Ph.D.
Assistant Professor
Graduate Coordinator
Contact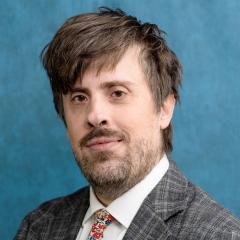 Education
Ph.D. University of Chicago
BA The George Washington University
About
Jeffrey Nathaniel Parker is an urban sociologist broadly interested in issues of place reputation at the level of neighborhood, city, and region. More specifically, his work focuses on how perceptions of place structure action and inequality. Drawing on interviews, ethnography, and archival research, he has written and co-written about the political consequences of racialized perceptions of disorder, administrative strategies of racialized voter suppression, the consequences of neighborhood stigma on gentrification, the social networks and patterns of trust among poor mothers of young children, place reputation among lesbian, bisexual, and queer (LBQ) women, merchants' subjective relationships to gentrification, the creation of the urban sociological canon, the complicated connections between chain stores and notions of hipness, the economics of indie rock, and the social meaning of potholes. He is currently working on a book about the role of merchants in the social production and maintenance of neighborhood reputation.
Dr. Parker teaches courses on urban sociology, gentrification, urban field research, justice, logics of inquiry, and social theory.
Research Interests
Urban Sociology, Cultural Sociology, Qualitative Methods, Place Reputation, Race and Racism, Social Theory, Gentrification